There will be no after school activities or sporting events for Newport School District today December 1.
Newport's FFA put on a workshop last night that was open to the public. They called it Design & Dessert. It was Thanksgiving themed and blueberry cobbler was served. There, participants got to make and take home Thanksgiving centerpieces. Be on the lookout for more of FFA's upcoming workshops! On 12/5 they will be hosting a wreath or door swag workshop and on 12/13 they will be hosting a holiday centerpiece workshop. A registration form will be posted on What's Up Newport and the Newport School District Facebook page!
THANK YOU to the Newport Fire Department and the SAU 43 Transportation Department for visiting Automotive Technology students with a fire truck, ambulance, and school bus. These vehicles are pretty different from those we typically see in the shop. It was a great experience!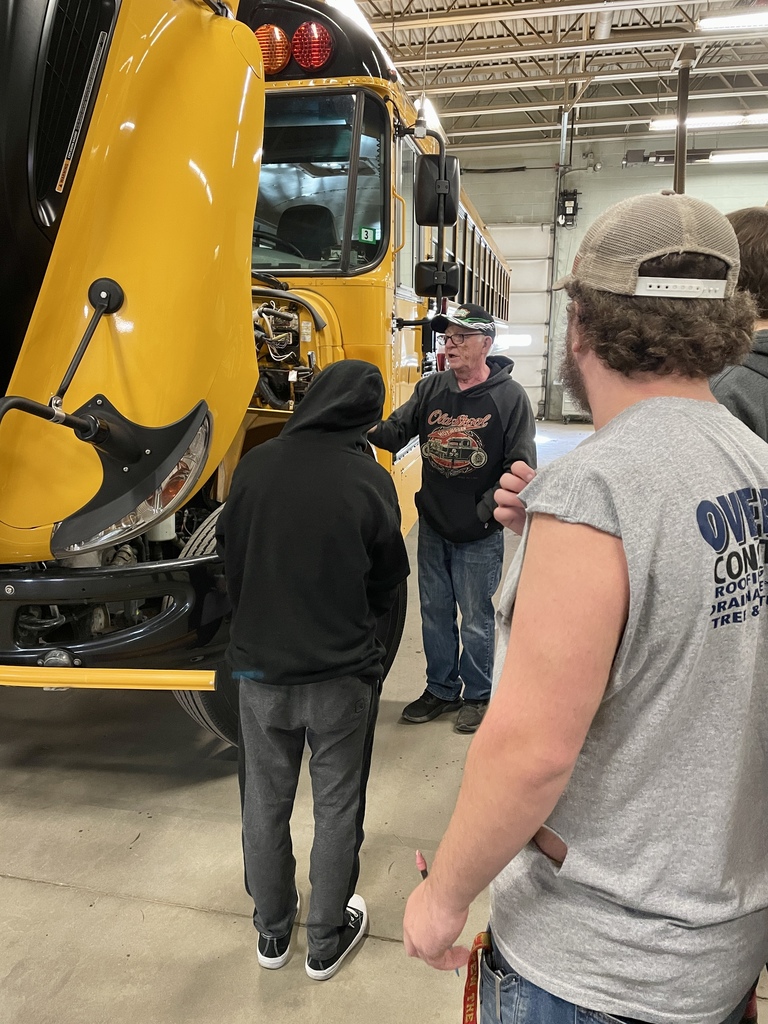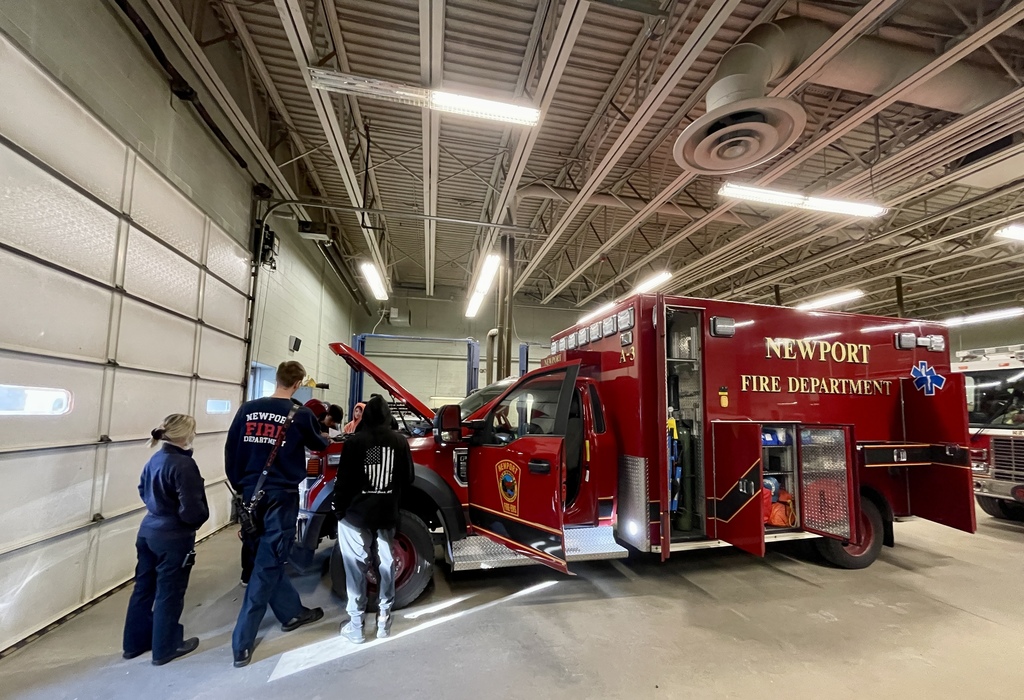 It is that time of year again and we are here to offer support. The Newport School District would like to offer support to our families in need of a Thanksgiving Basket. If you are in need of a basket, please complete the form below. On November 15, we will reach out to schedule the delivery time. Then on November 18 or November 21, we will deliver your basket to your home. Yes, it is that easy.
Thanksgiving Basket request
Please complete this form on or before November 11, 2022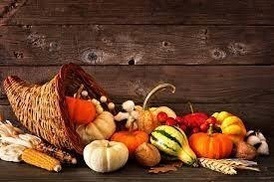 Come on down to Newport School District and United Way free coat Friday. We are on the common in Newport until 2pm.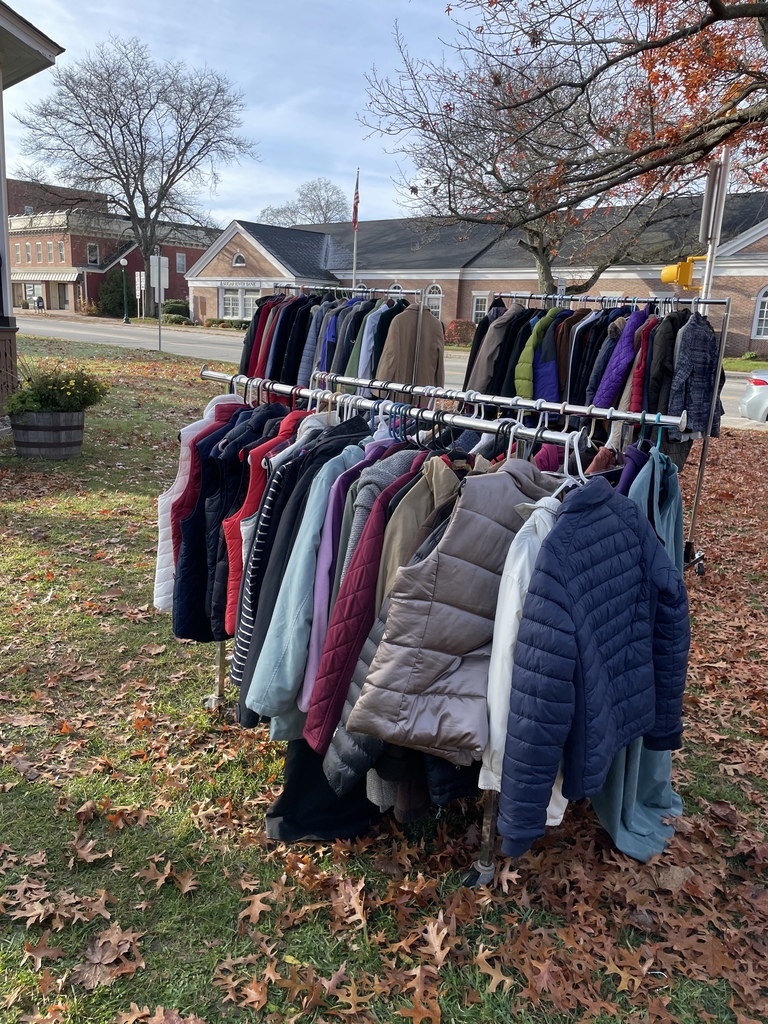 Newport School District and United way are teaming up for the annual Winter Coat Give Away! If you need a coat to keep warm this winter come to the Newport Common on Friday, October 28 from 8am - 2pm.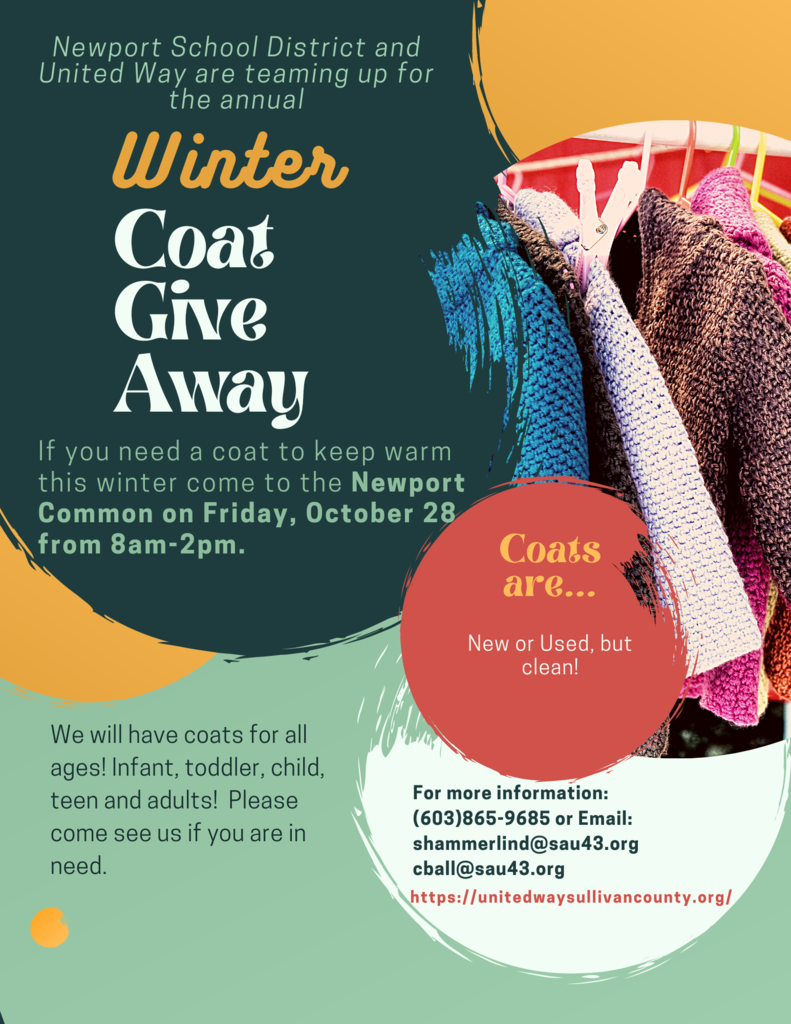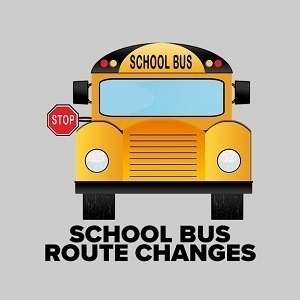 Newport Middle High School and SRVRTC will host our 6th annual Expo on Thursday, October 20th, from 6:00 to 8:00 pm, and you're invited! The Expo is an exciting event at which we will showcase classes, student and family resources, Career & Technical Education programs, industry partnerships, and students' work and talents. Families and members of the community are invited and encouraged to attend to see the wonderful opportunities our district has to offer our students. The evening will include delicious treats from Cafe Services, ongoing demonstrations, displays, door prizes, live music, games and more. Please join us. We look forward to seeing you there!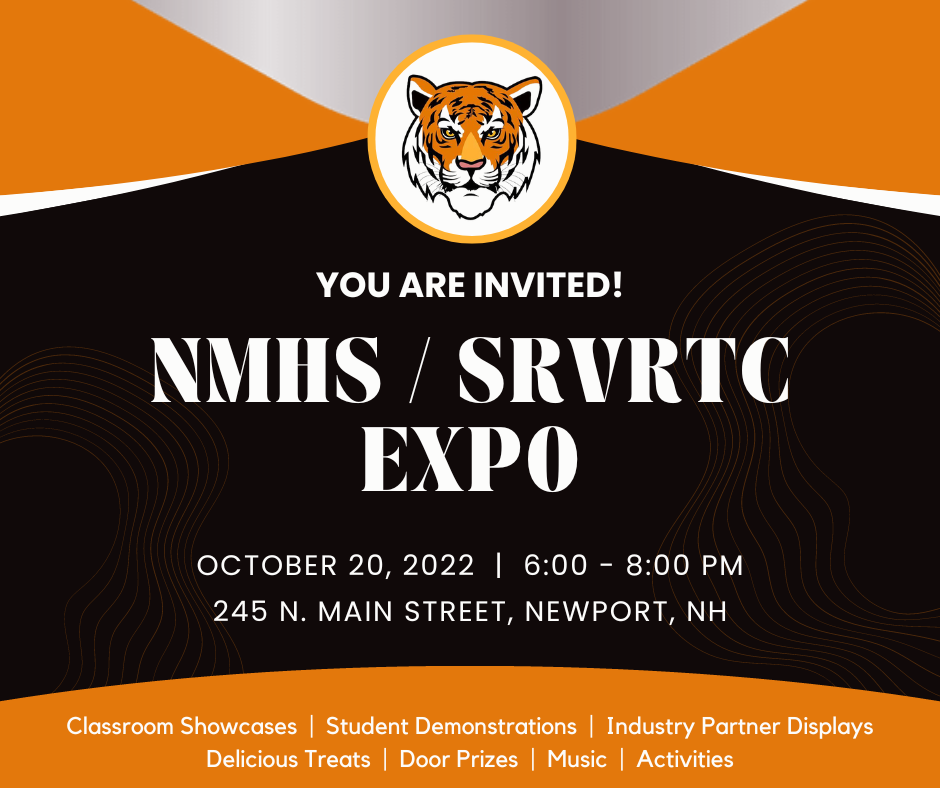 The 6th annual Expo will be held at the Newport Middle High School on October 20th from 6:00 - 8:00pm. All are welcome to attend!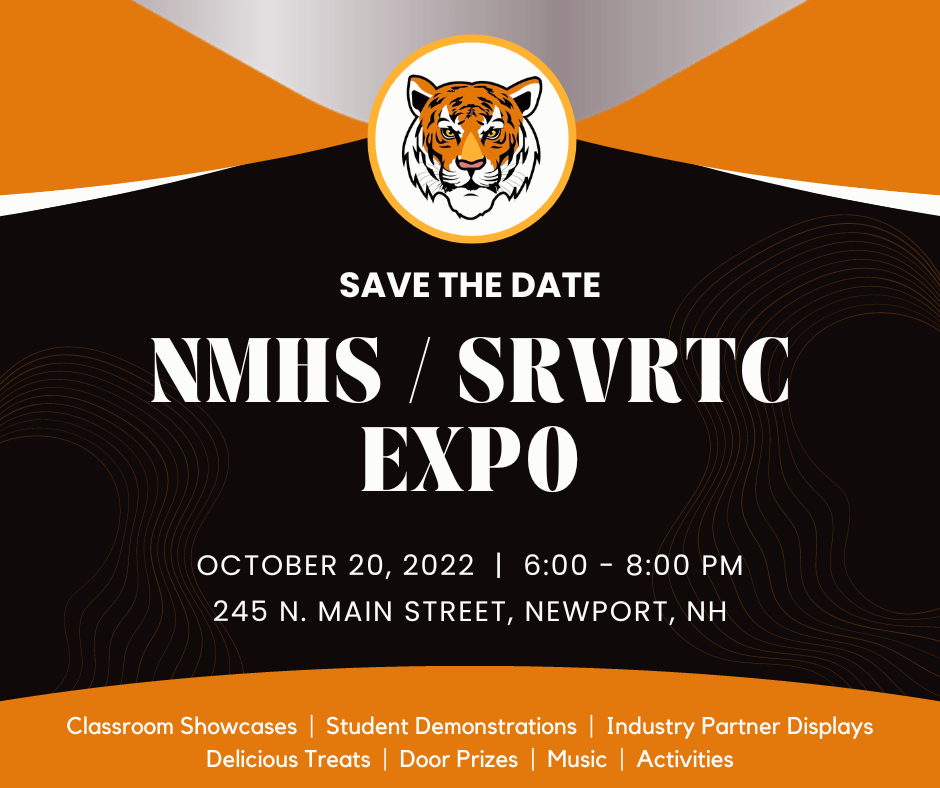 Newport School District and United Way are teaming up for the annual Winter Coat Drive!!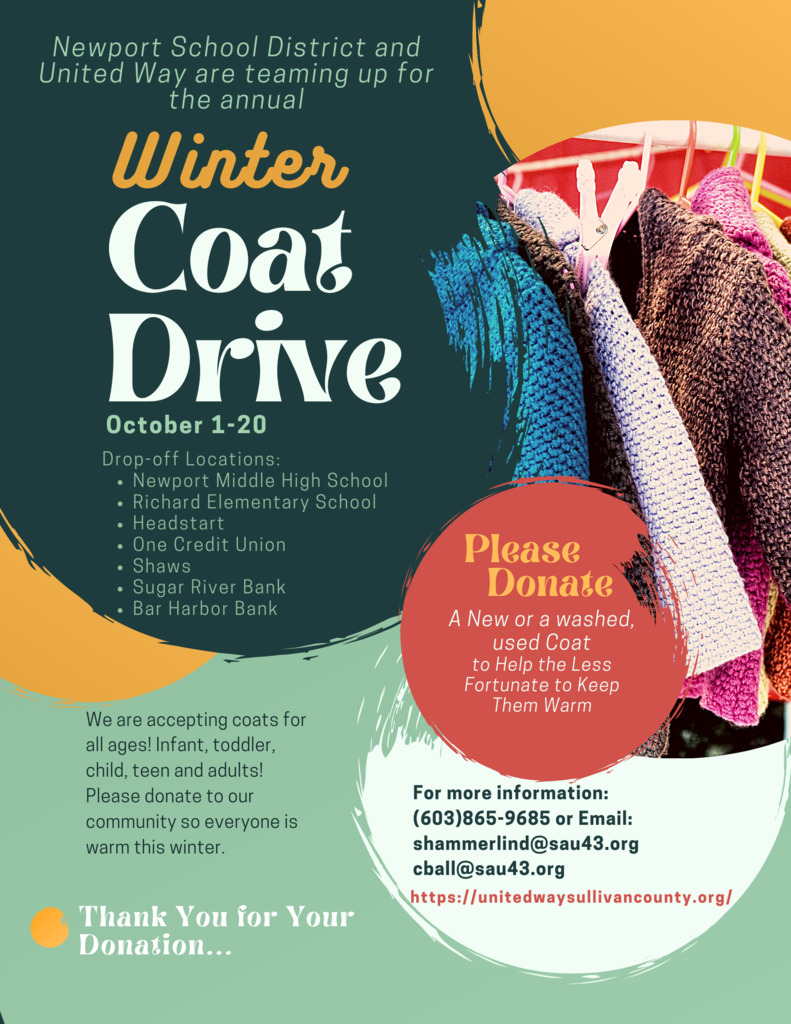 The School Store will be Opening Soon! Second year Business & Marketing students are working hard in preparation for this year's opening of the school store. Students are responsible for everything including product selection, staff scheduling, safety, marketing, accounting, creating policies and procedures, training and more. New this year, be on the lookout for online shopping opportunities!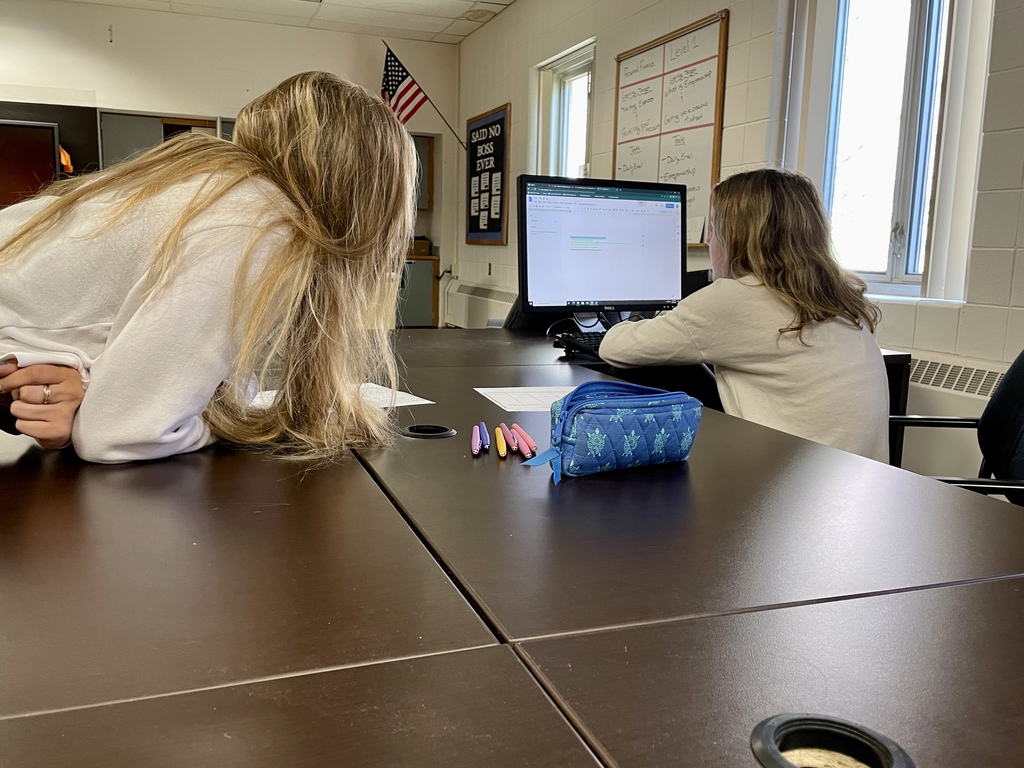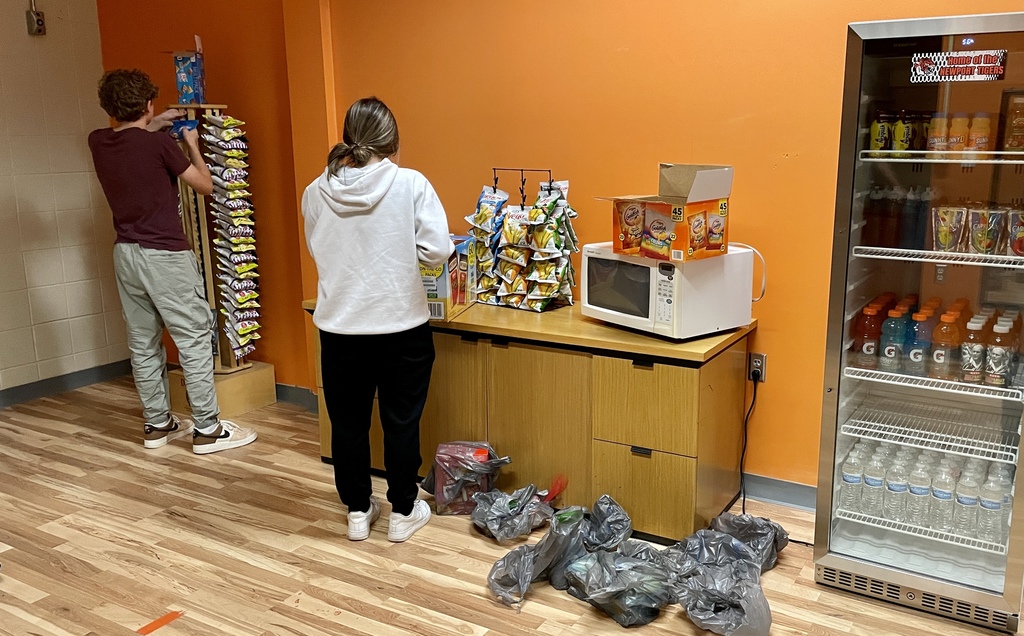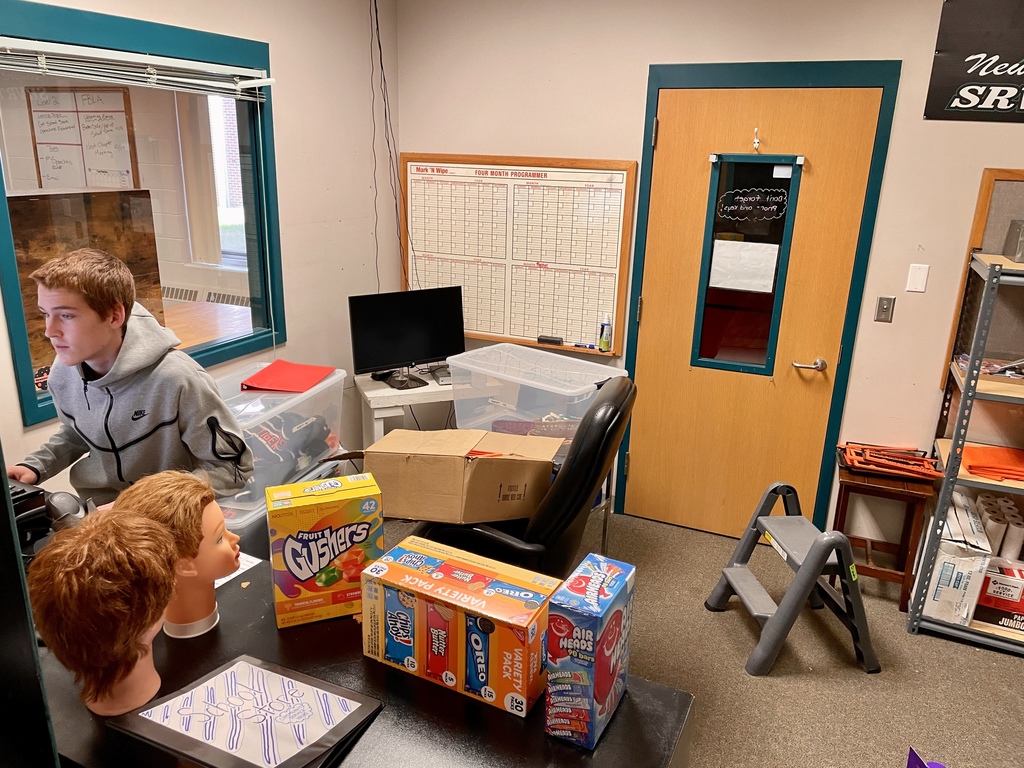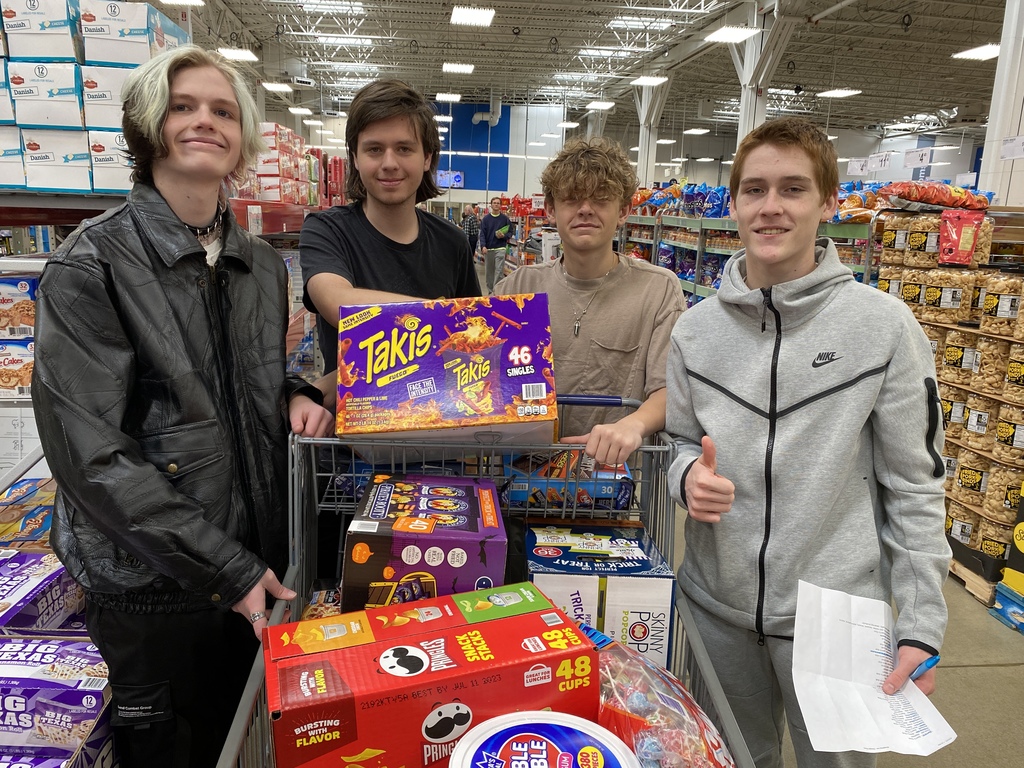 Each school day a group of Newport students travel to Claremont's Tech Center to take courses in Building Trades, Culinary Arts, Machine Tool Technology, and Plumbing & Heating. Check out the kids in action! #yourcareerstartshere #srvrtc #claremontnh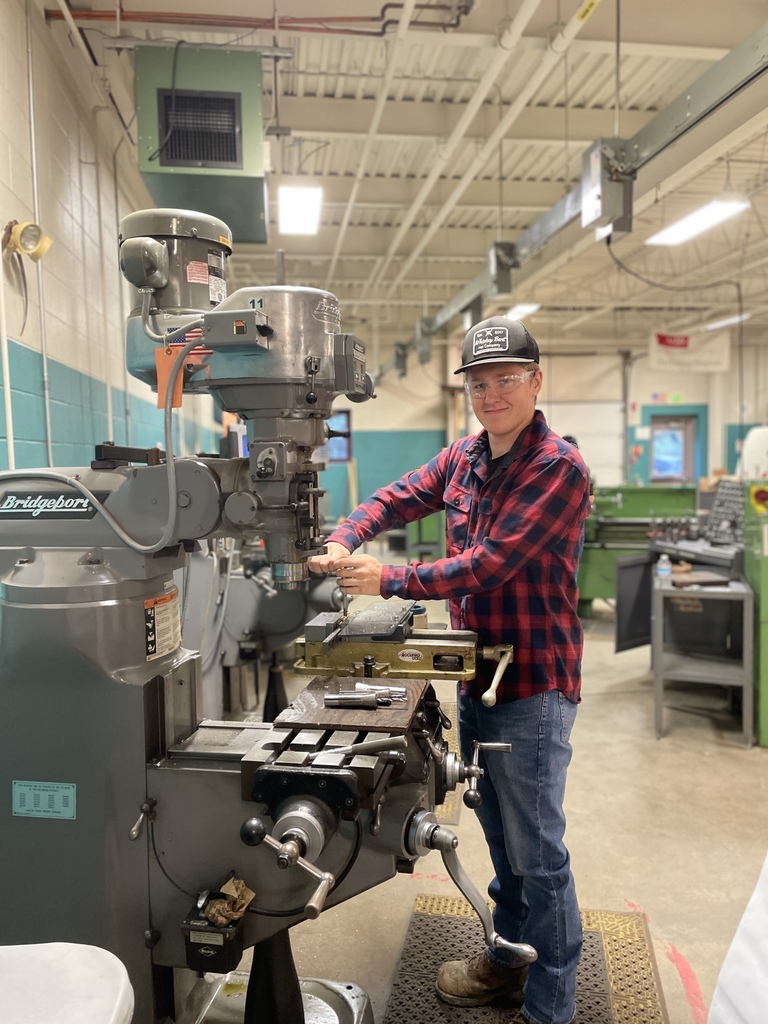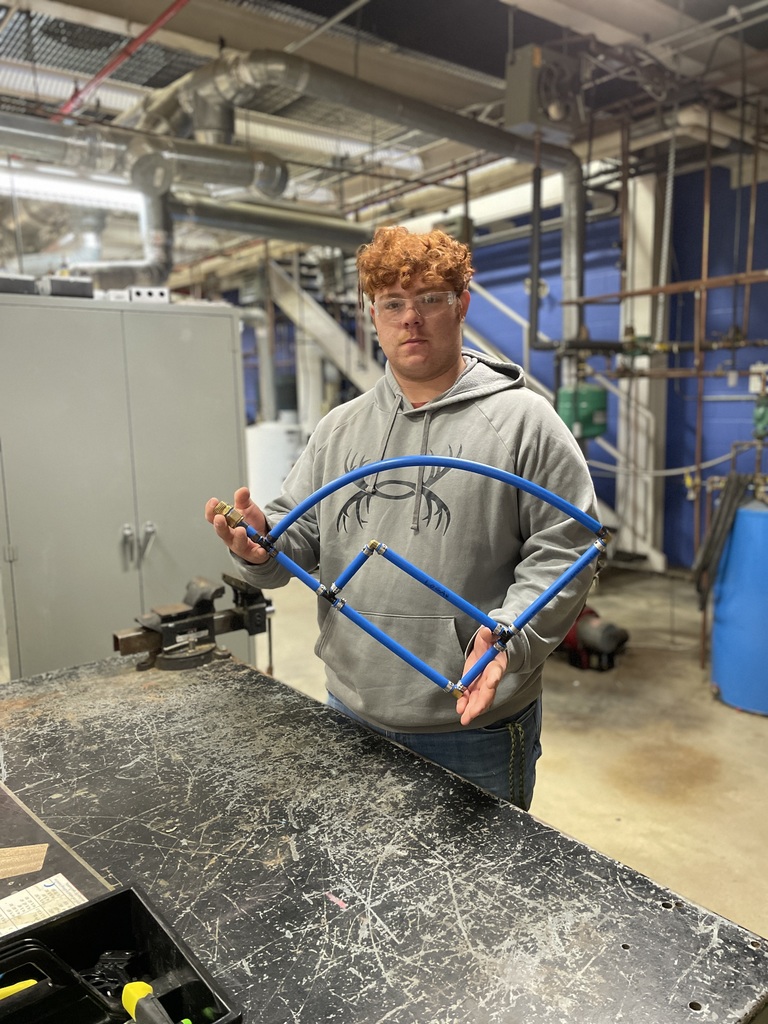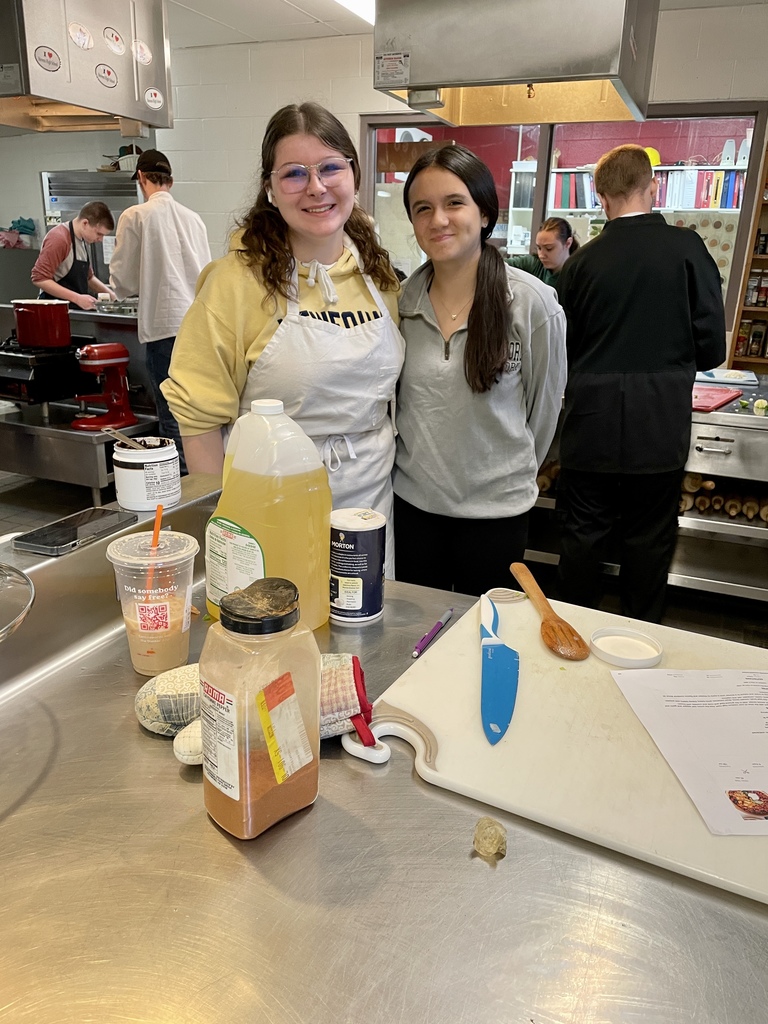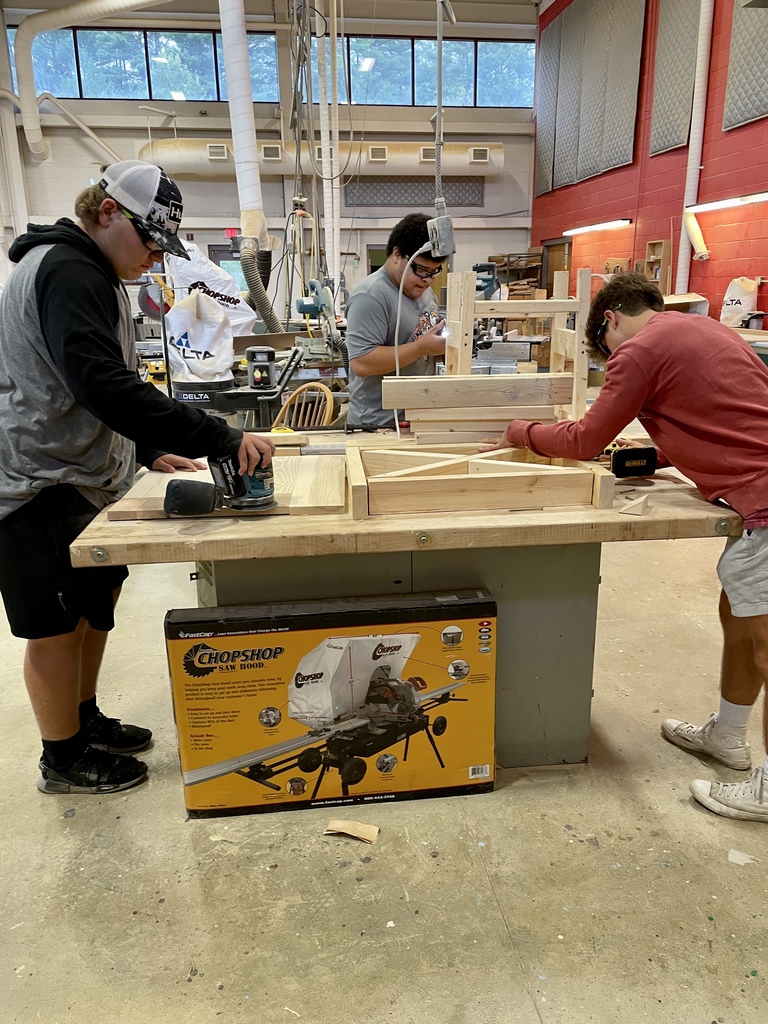 Bright torches, electric arcs, shielding gases, and protective hoods are normal parts of class for high school students in Welding Technology classes at the Tech Center in Newport. These photos show students in the lab strengthening their skills in MIG and TIG welding. Also included is a photo of special guest, Dan O'Gara from American Steel who spoke with students about the many exciting and lucrative careers in the welding industry. #srvrtcNewport #welding #CTE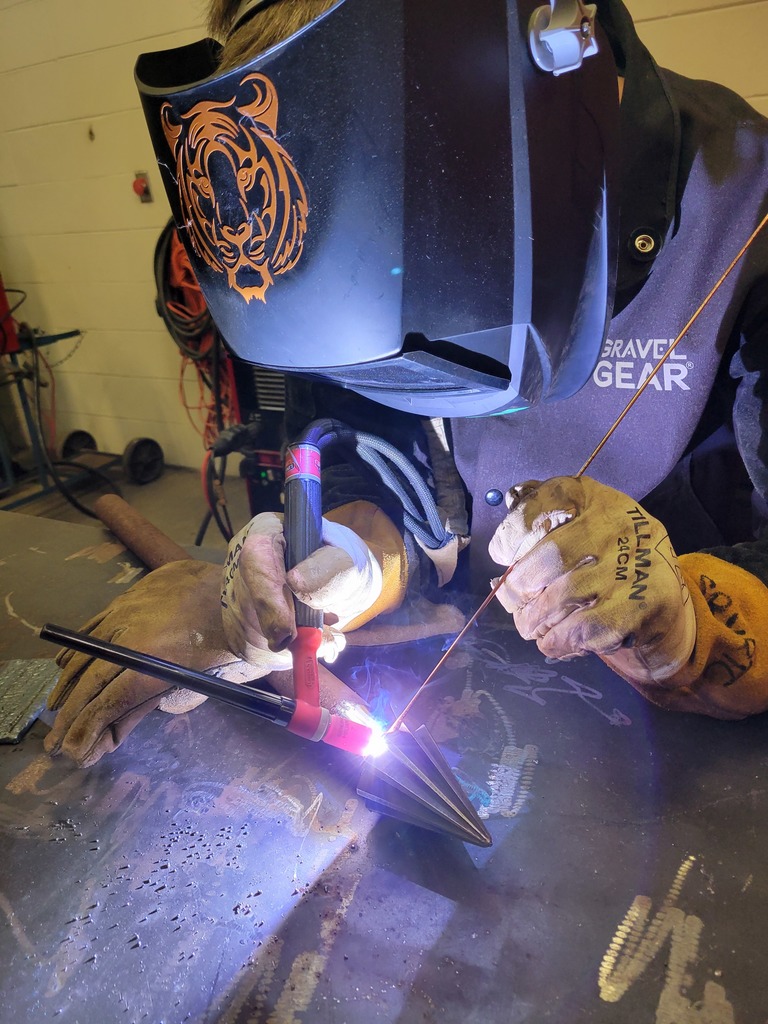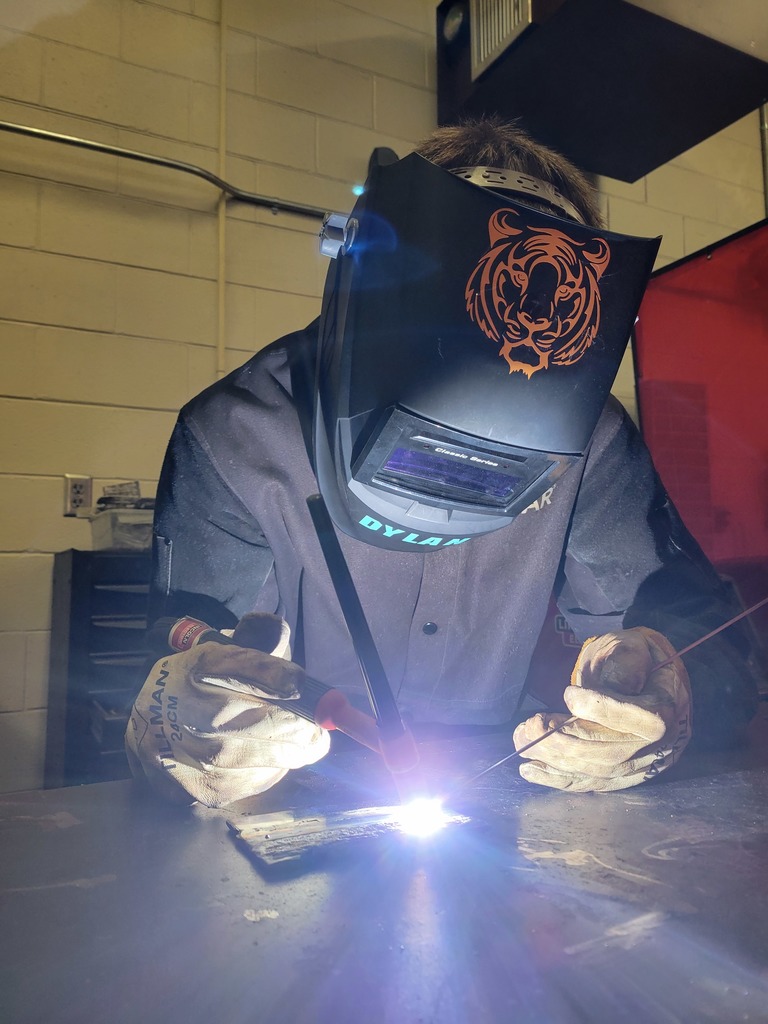 High School and Tech Center teachers and staff teamed up earlier this week to reflect on professional growth and to teach each other techniques to enhance their effectiveness. Teachers love to learn as much as they love to teach!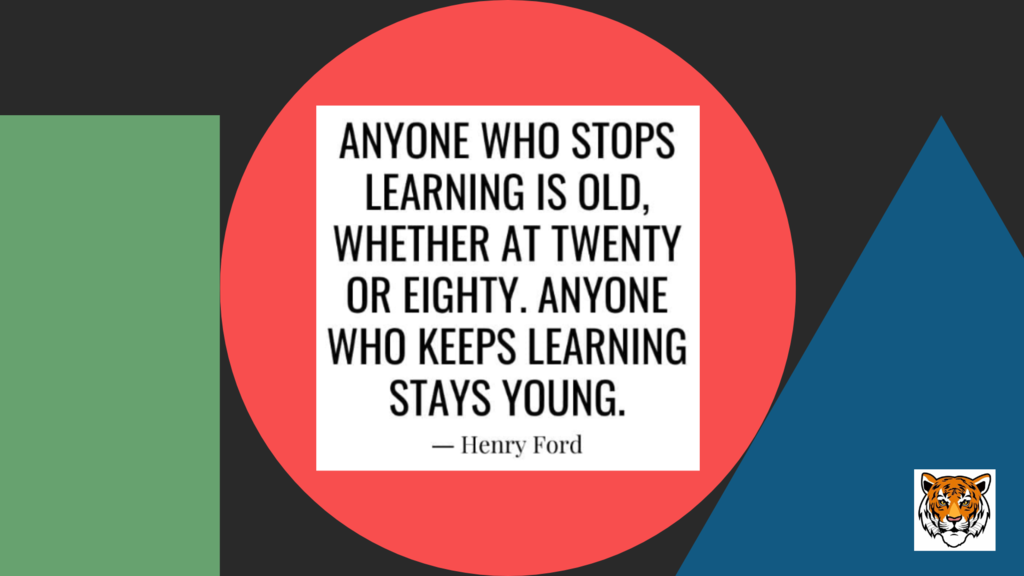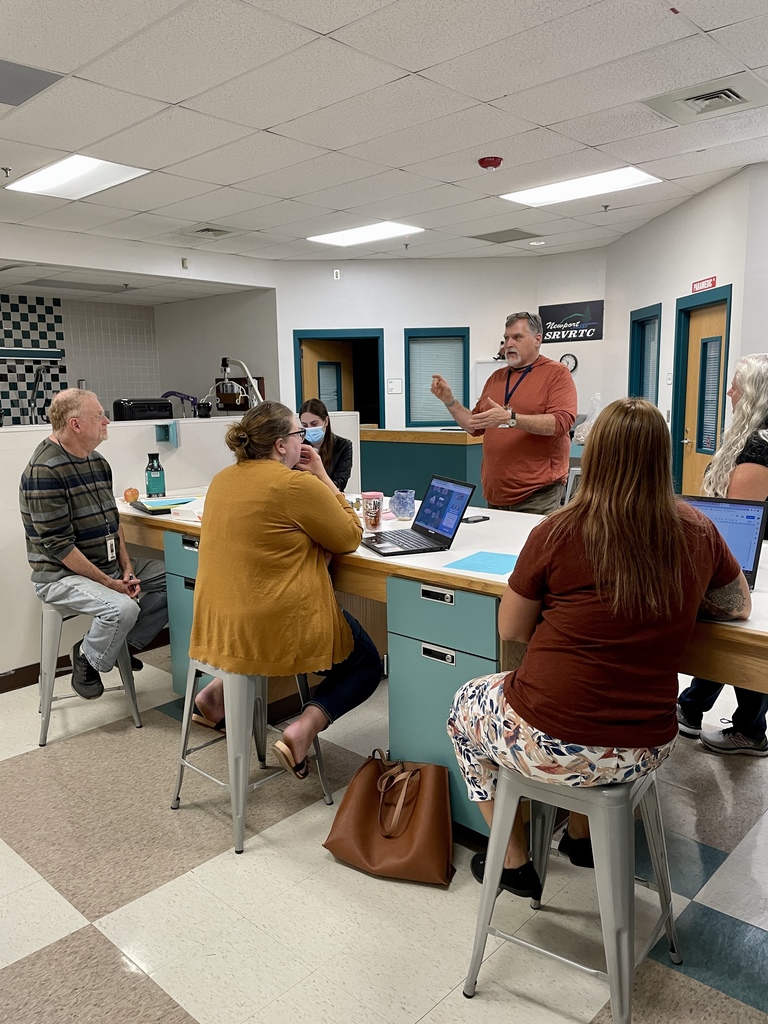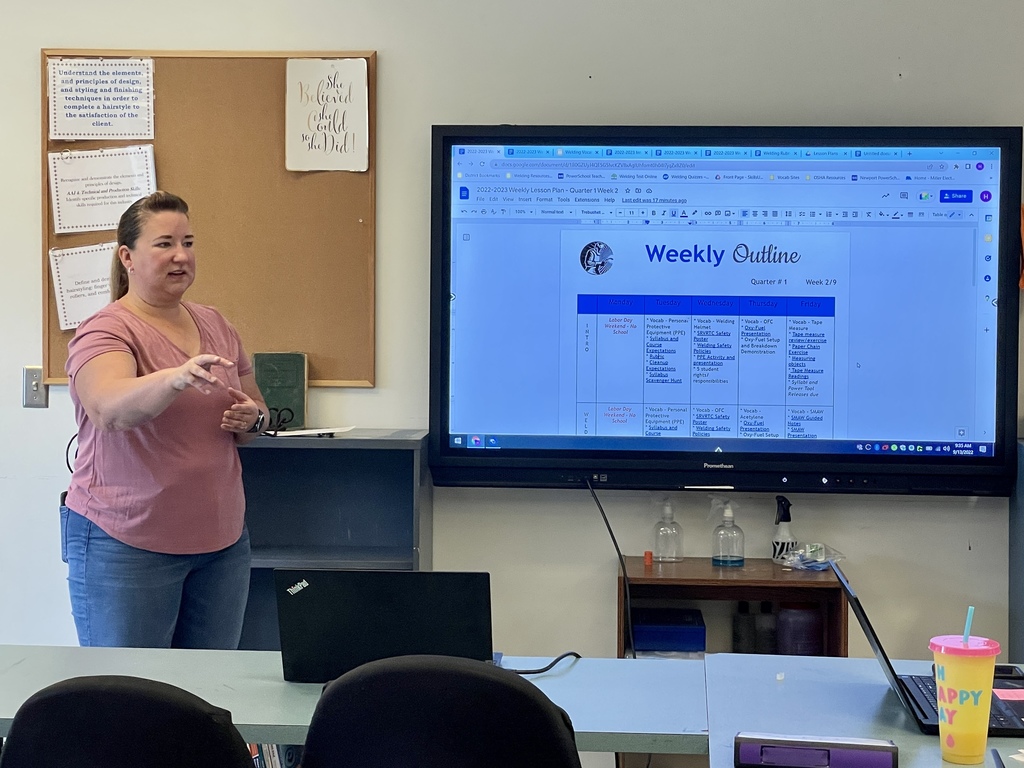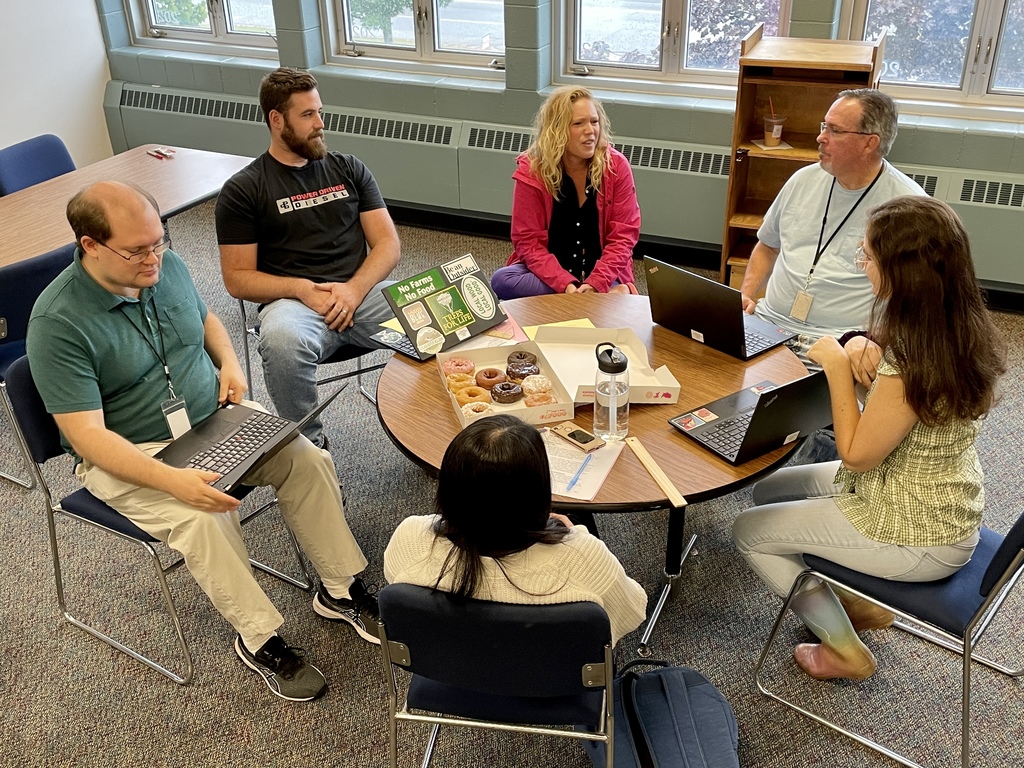 Parents and Newport Community we need your help! Para-Educators, Daily Building Substitutes & Bus Drivers Needed < href= "https://drive.google.com/file/d/1a-YdZx6gTIaUMYk7RpXASv0RERAv_mrD/view" target= "_blank"> Join Us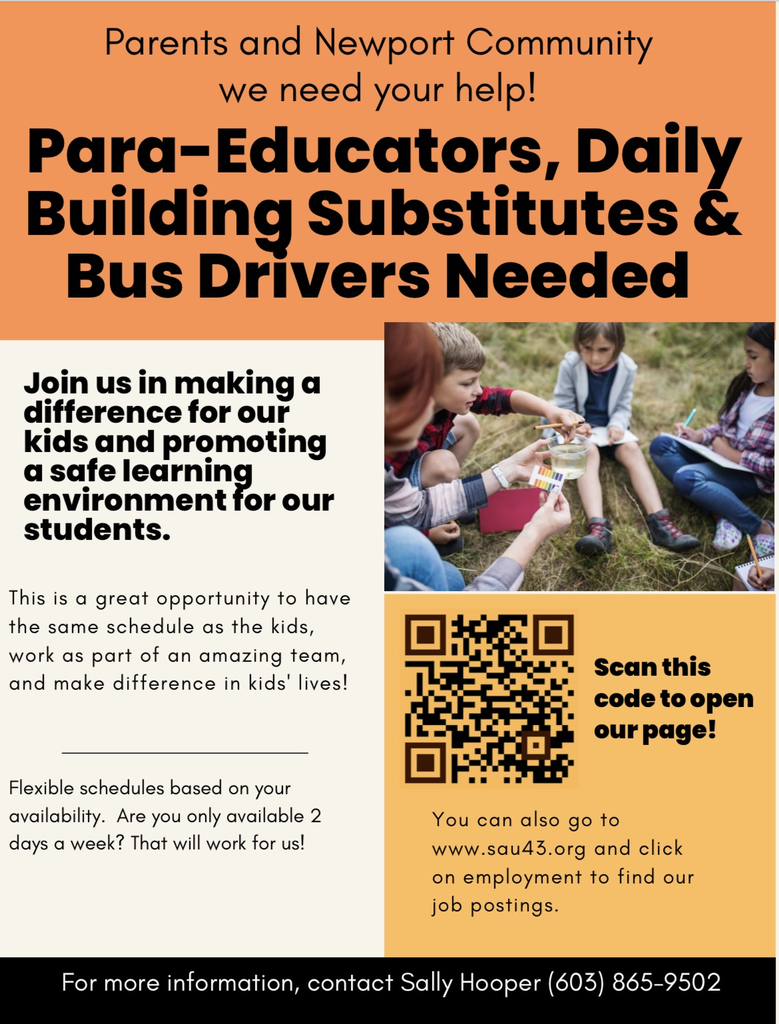 Thank you to all of the families who joined us at the middle school, high school, and CTE 'Back to School Night' on Tuesday evening. Here are a few pictures from some brave attendees who tried out the photo booth.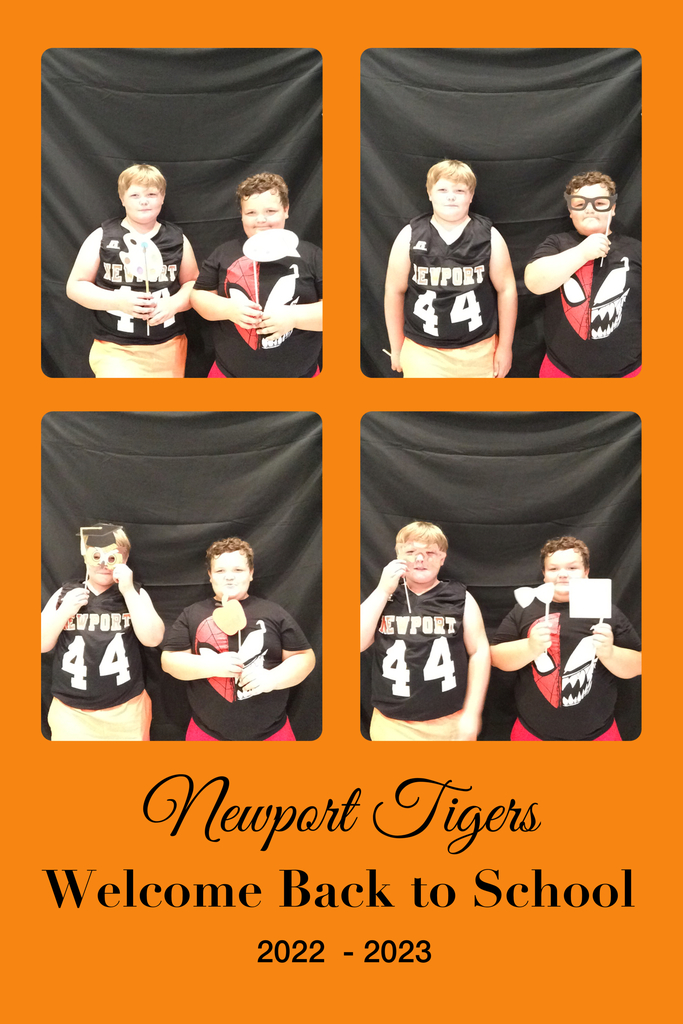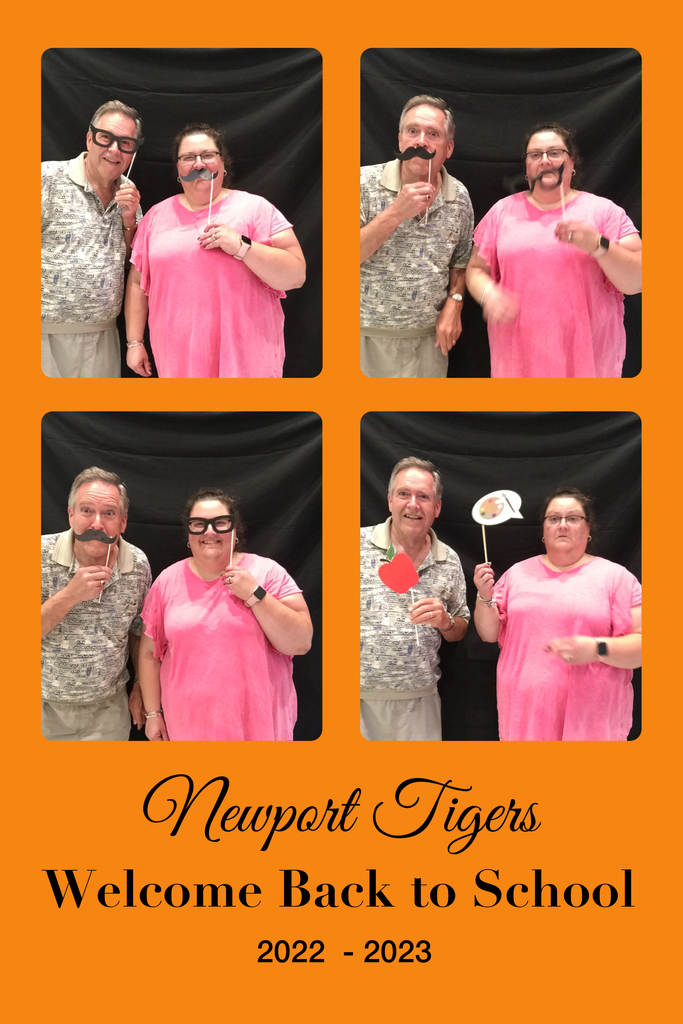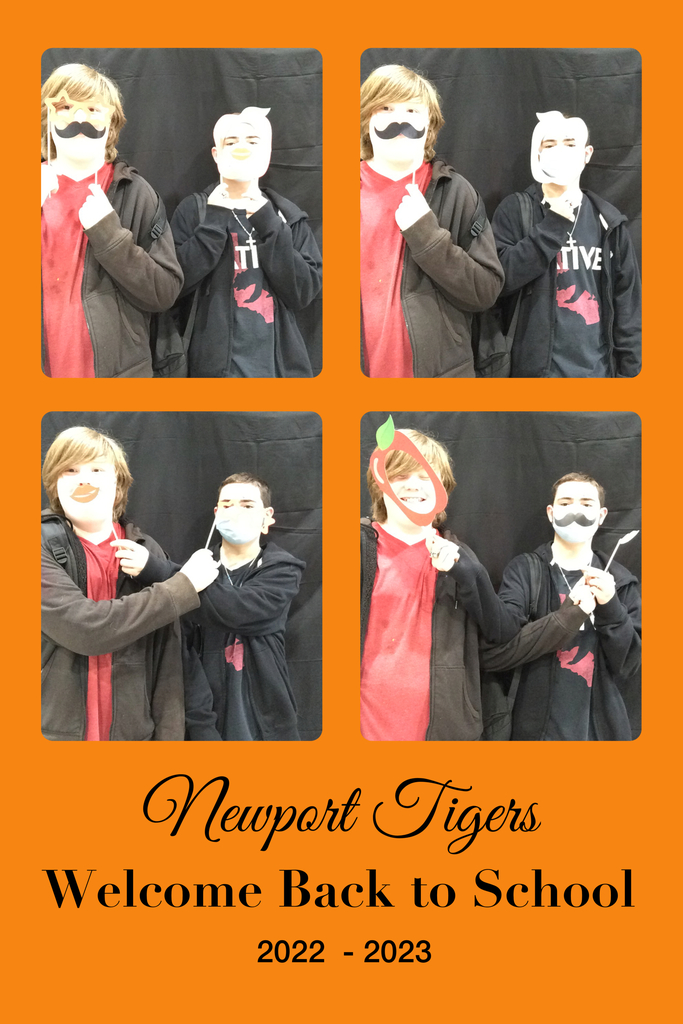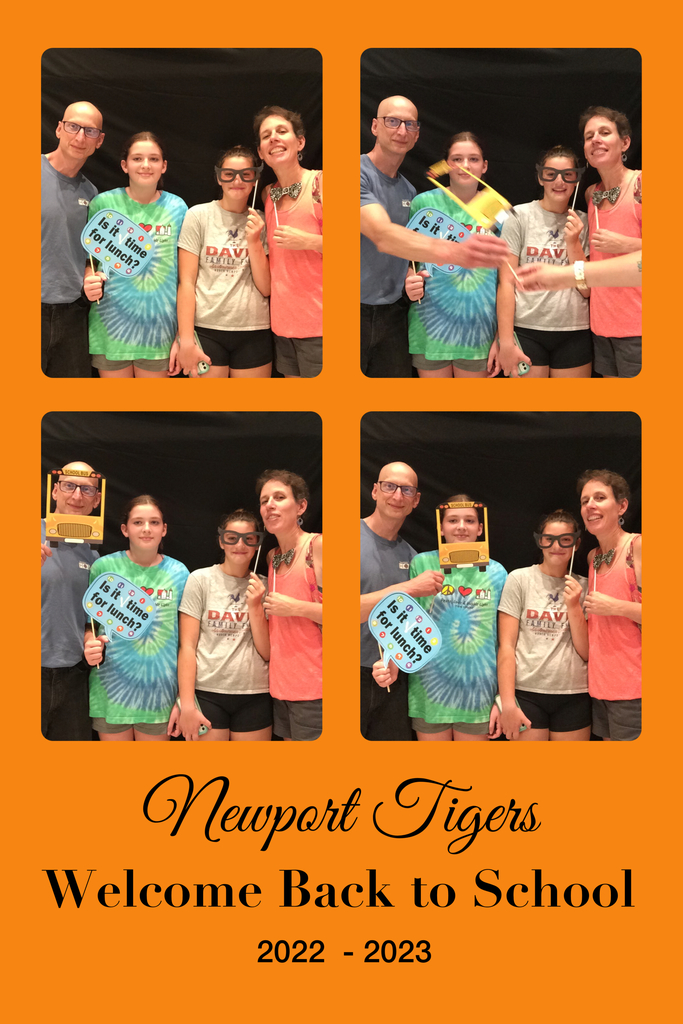 More photo booth fun! #BTSNewport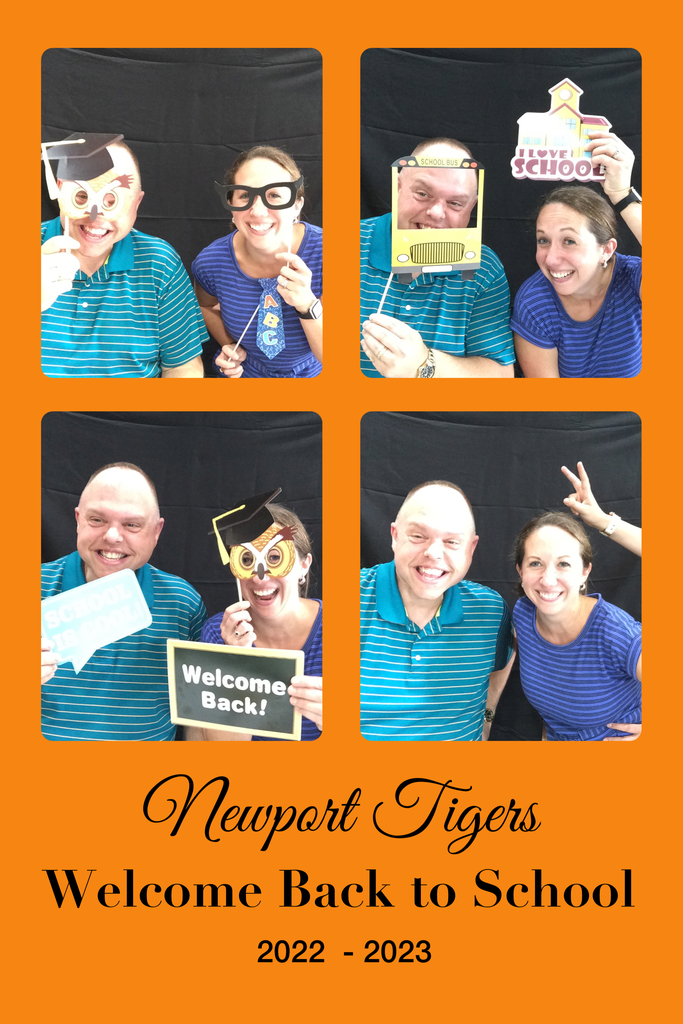 More BTS photo booth fun from faculty return week. #BTSNewport