Newport School District and United Way are teaming up for the annual Winter Coat Drive!!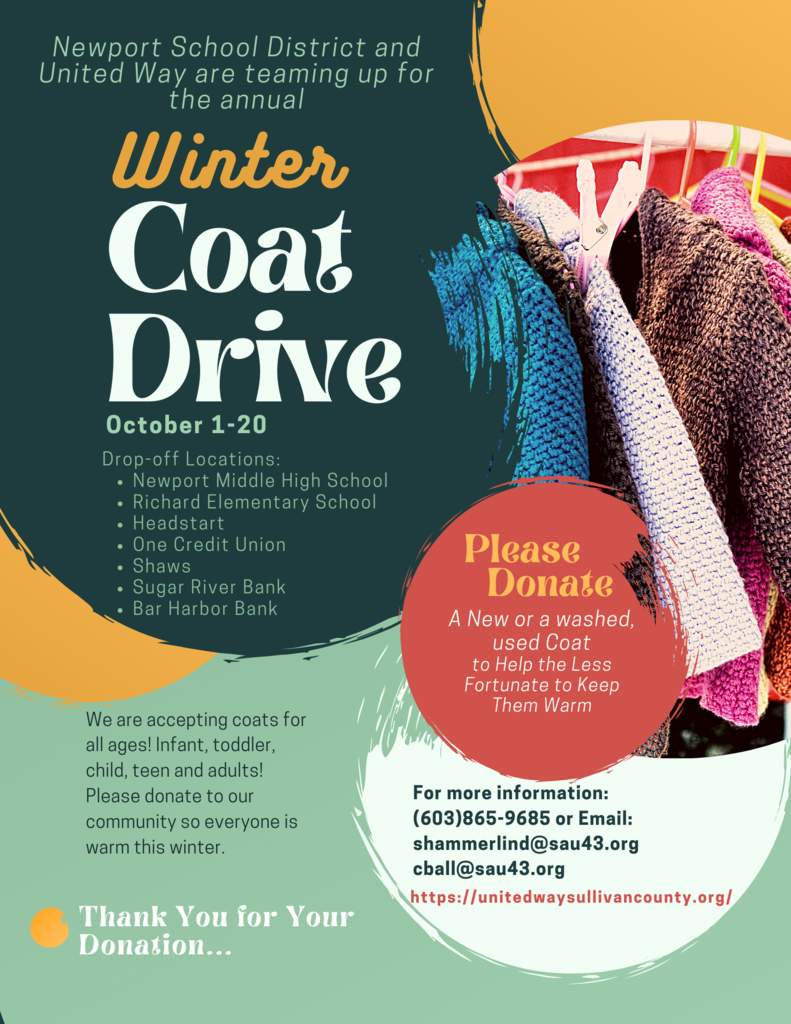 Richards School will be celebrating Spirit Week and showing their Tiger Pride for Homecoming Week. Go Tigers! (Please note there is no school for students on Friday the 7th)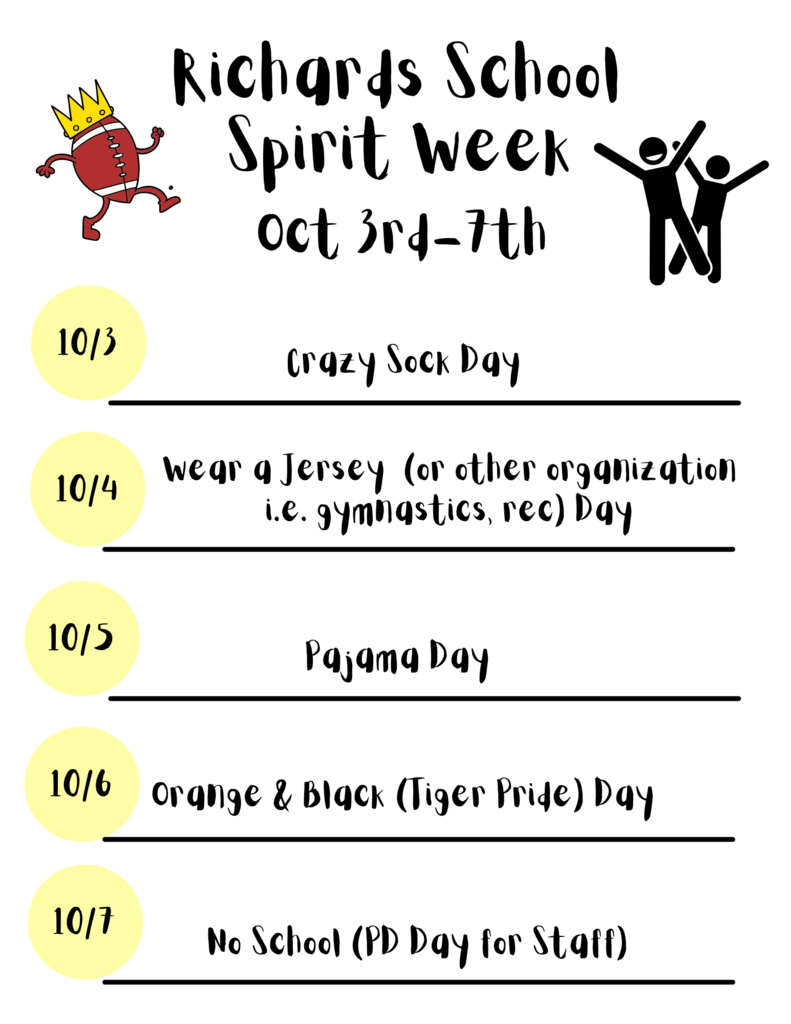 Please join the PTO for their 1st meeting of the school year on September 27th at 6pm in the Richards School Media Center.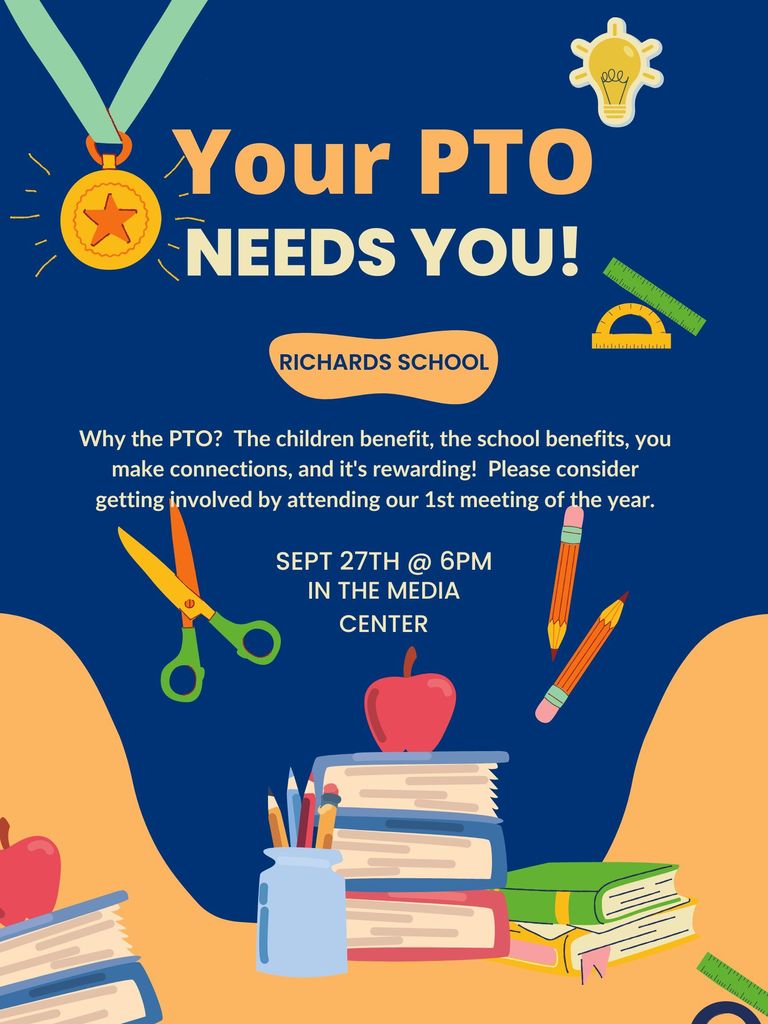 Richards Teachers are hard at work today during their Professional Development time! They are embarking on a LETRS® training adventure. This LETRS® (Language Essentials for Teachers of Reading and Spelling) training will help our teaching staff become literacy and language experts in the science of reading.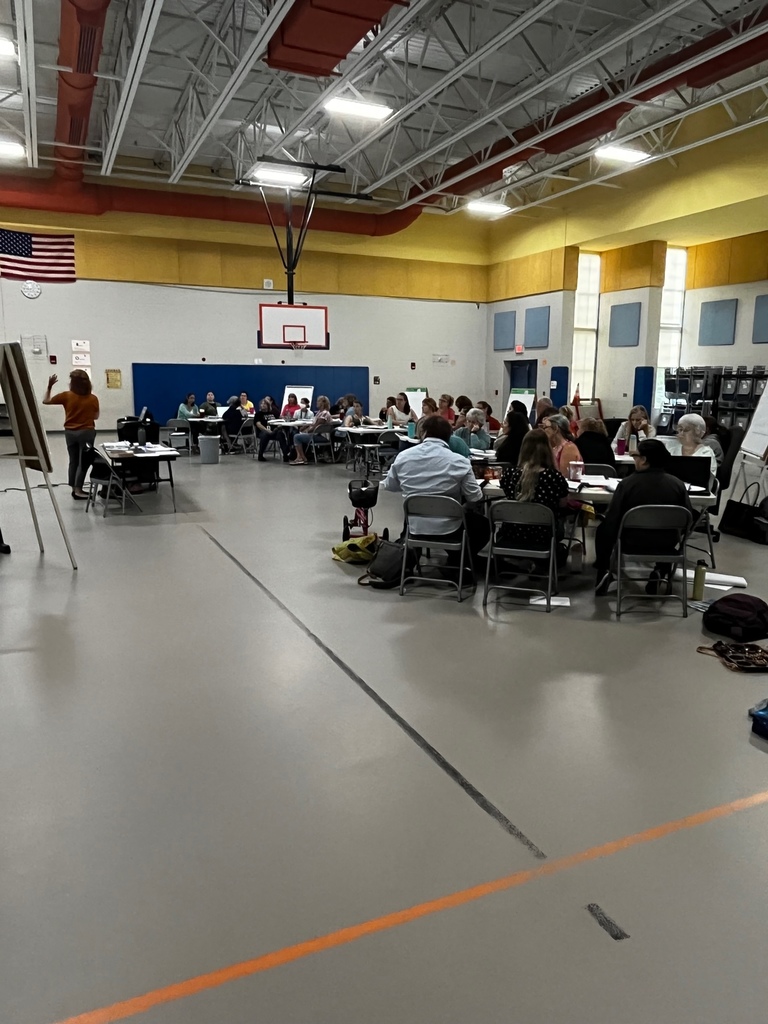 Parents and Newport Community we need your help! Para-Educators, Daily Building Substitutes & Bus Drivers Needed < href= "https://drive.google.com/file/d/1a-YdZx6gTIaUMYk7RpXASv0RERAv_mrD/view" target= "_blank"> Join Us
Richards School Picture Day will be held September 23rd! Here is a sneak peak at the digital flyer. Printed copies are on their way, and will be sent home with your students closer to picture day.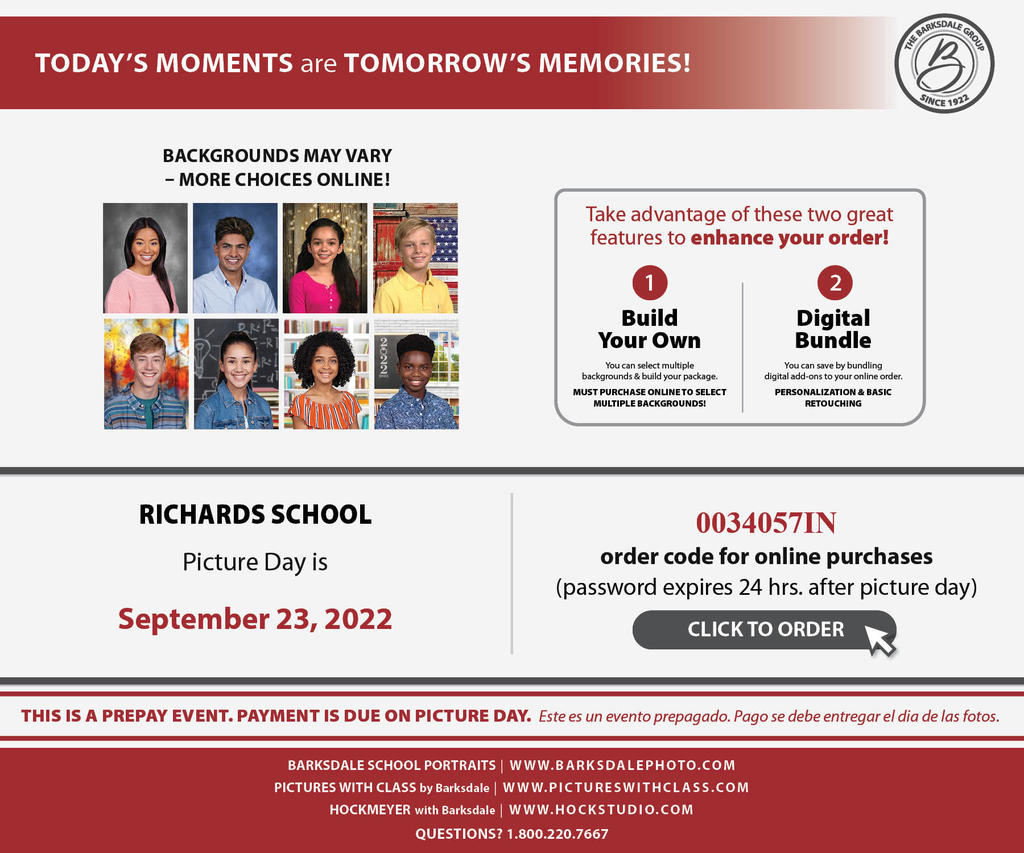 Richards School Families: Please check your email for an important message from our Principal, Mr. Clark. Please direct any questions to the school at (603) 863-3710. Thank you.

Come find us under the orange tents! We will be there with backpacks, books and supplies for all Newport School District students! August 27, 2022 9am - 3pm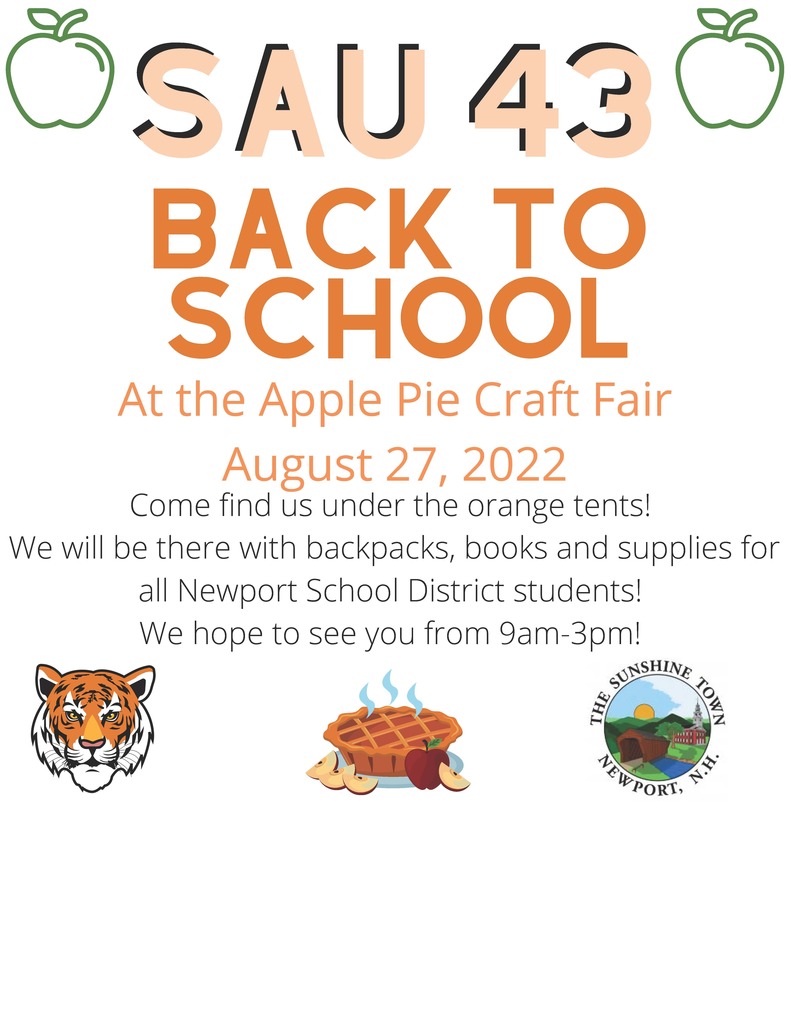 Due to the weather, Richards Clean Up Day will have a slight time change! The event will take place today from 12pm-3pm. We hope to see everyone there. Please check back for updates prior to coming.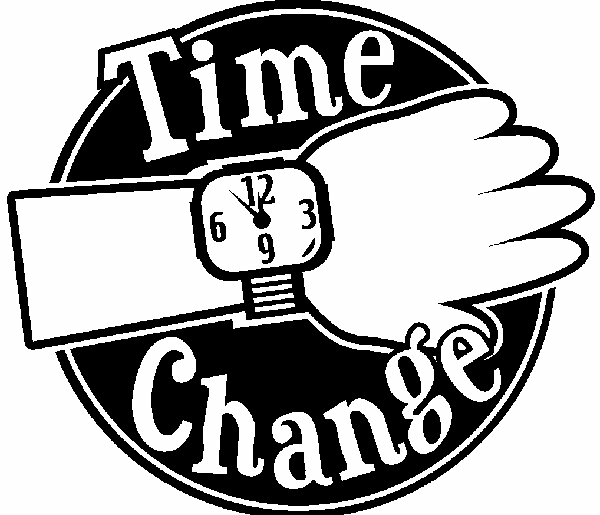 Richards Annual School Cleanup Day! We welcome all community members to join us in our 2nd annual back to school clean up day on Thursday, August 18th from 9am-3pm.

The School Board will attend the selectboard meeting for the purpose of discussing the SRO position. The School Board is not conducting this meeting as it is a meeting of the selectboard.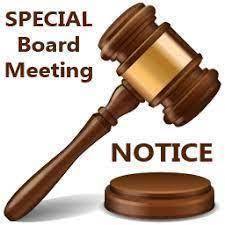 Monday, Aug 29, 2022 - 5:00PM -6:30PM Preschool and Kindergarten Orientation Night at Richards School We invite all registered Preschool and Kindergarten Students to come meet their teacher and visit their classroom!