Athletic schedule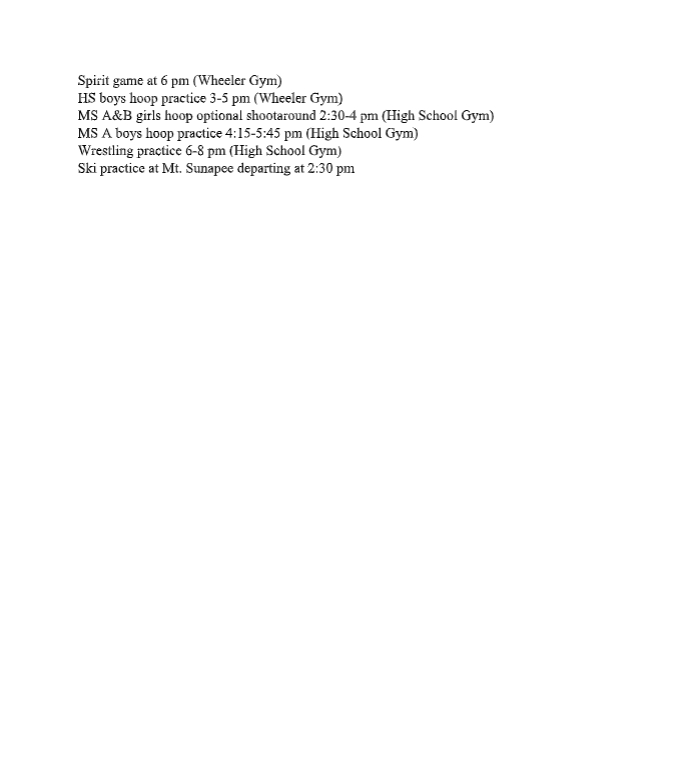 MS A boys will practice Friday Dec. 2 from 3 to 4:30 pm MS A & B girls and B boys will not have practice.

There will be no after school activities or sporting events for Newport School District today December 1.

Our Holiday Concert is coming up.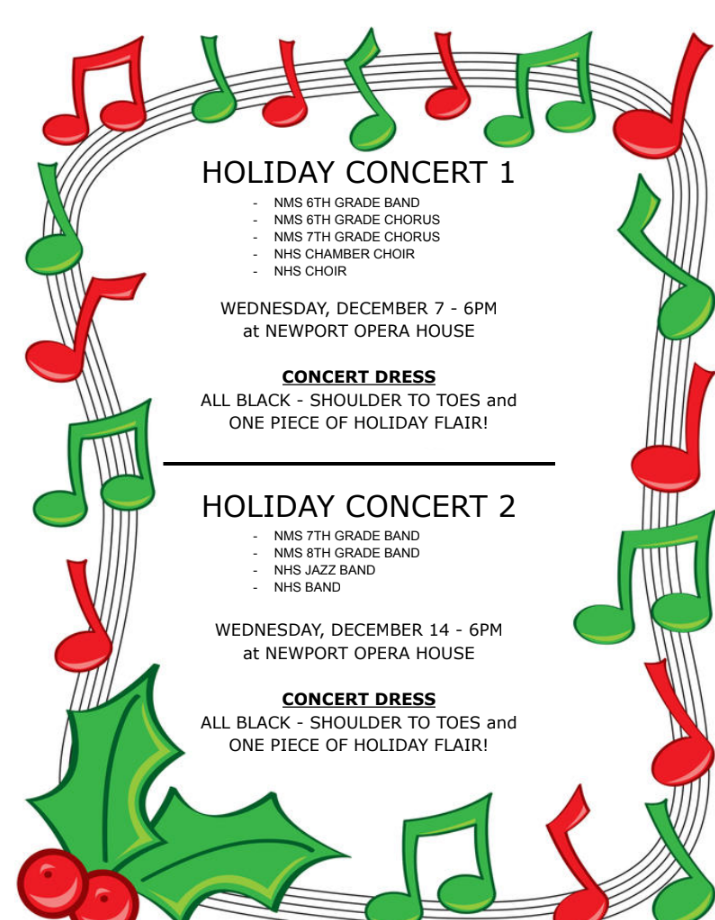 The parent advisory committee meeting for Middle School that was scheduled for tonight, November 9th is cancelled. We will let you know the reschedule date as soon as we can.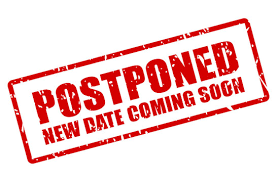 It is that time of year again and we are here to offer support. The Newport School District would like to offer support to our families in need of a Thanksgiving Basket. If you are in need of a basket, please complete the form below. On November 15, we will reach out to schedule the delivery time. Then on November 18 or November 21, we will deliver your basket to your home. Yes, it is that easy.
Thanksgiving Basket request
Please complete this form on or before November 11, 2022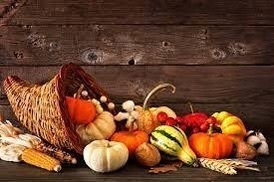 Come on down to Newport School District and United Way free coat Friday. We are on the common in Newport until 2pm.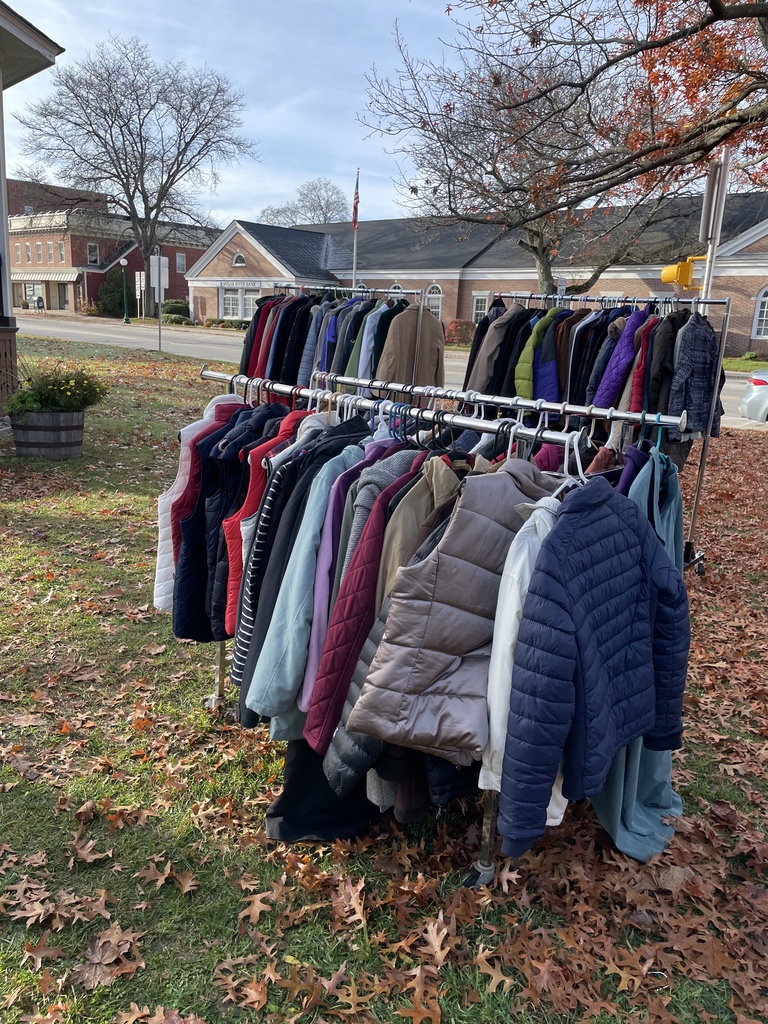 As far as costumes go for Monday in The Middle School: Costumes will be allowed with the following guidelines: They must stay within school dress code No masks of any kind No face paint or body paint No weapons or props Must be able to move as normal and fit in school desks/assigned seats. School Appropriate themes (Ie. no gore, no criminal activities) David C Bailey Principal Newport Middle School

Newport School District and United way are teaming up for the annual Winter Coat Give Away! If you need a coat to keep warm this winter come to the Newport Common on Friday, October 28 from 8am - 2pm.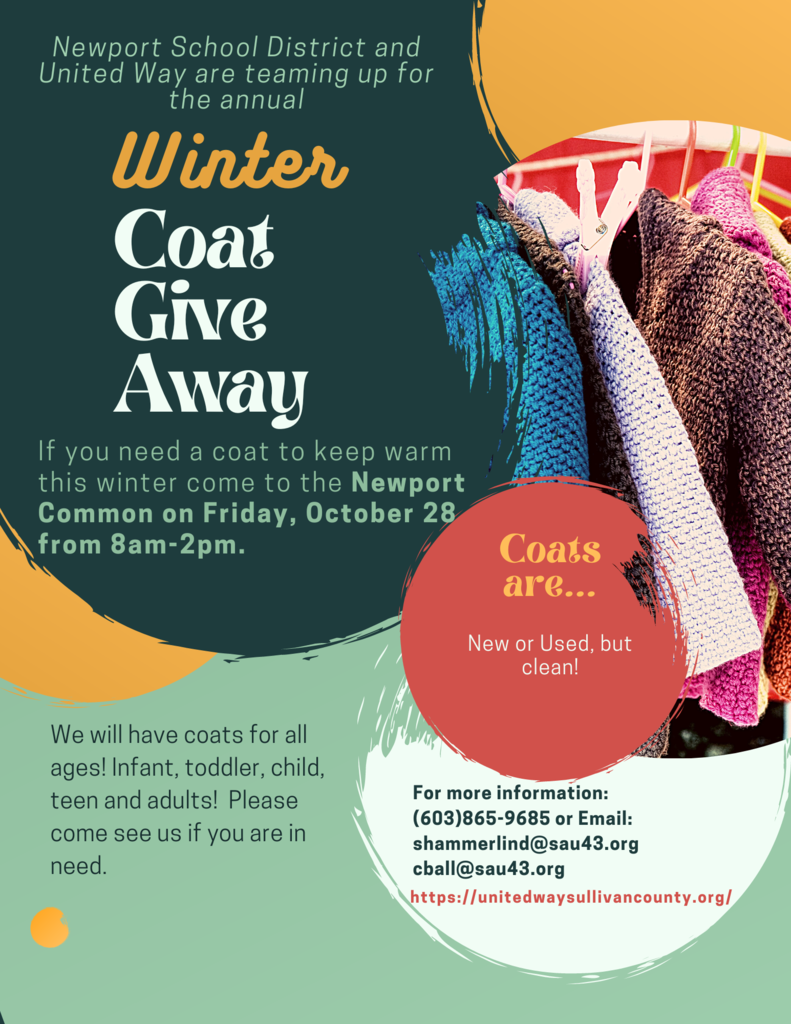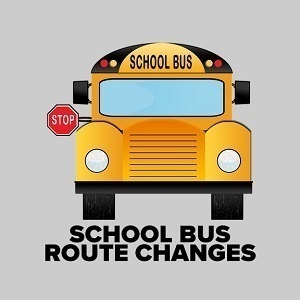 Today's (10/26) MS football game has been postponed and will be made up tomorrow at 4:00.

There will be NO Middle School tiger Cafe on Thursday 10/27. Reminder:There is NO Tiger cafe on Fridays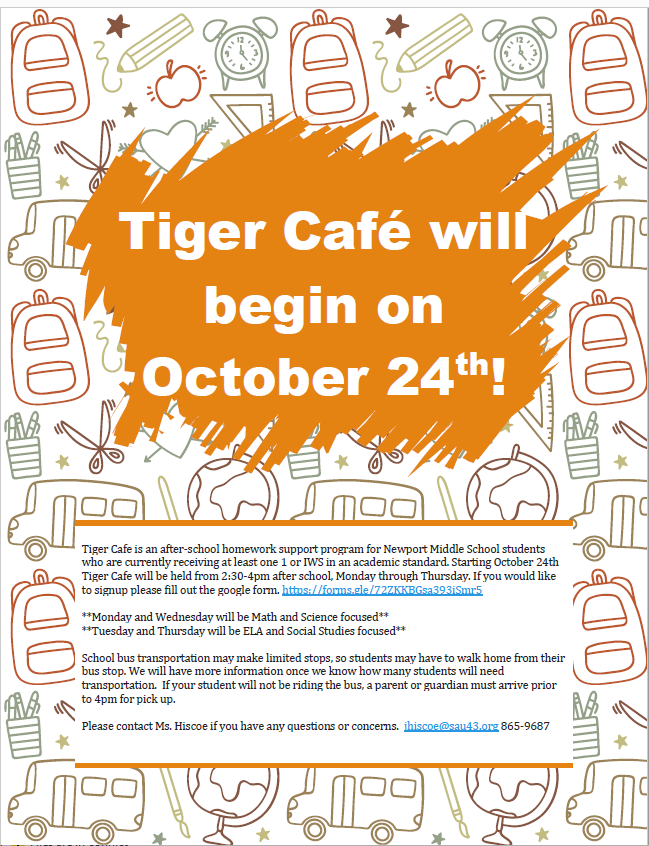 Our School wide expo is Thursday!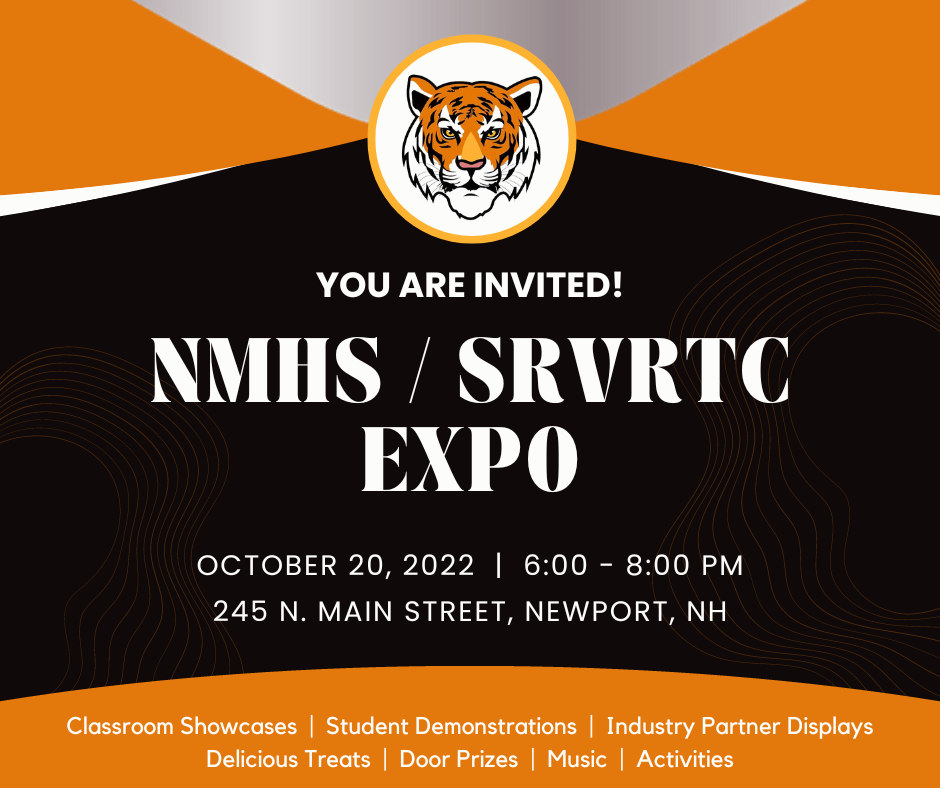 Athletic Schedule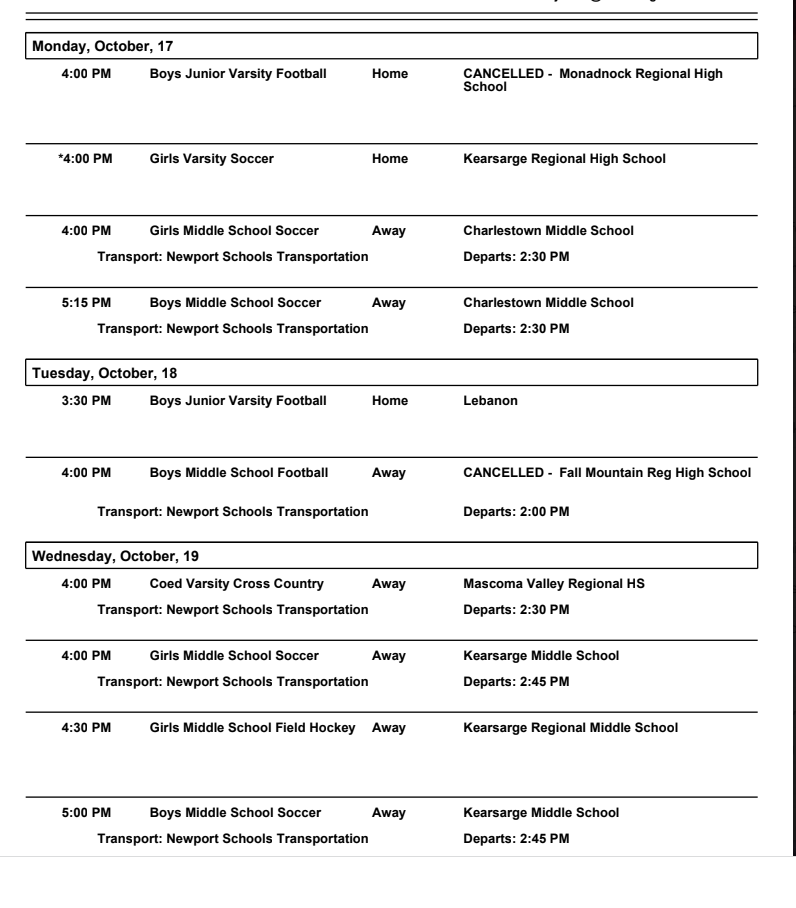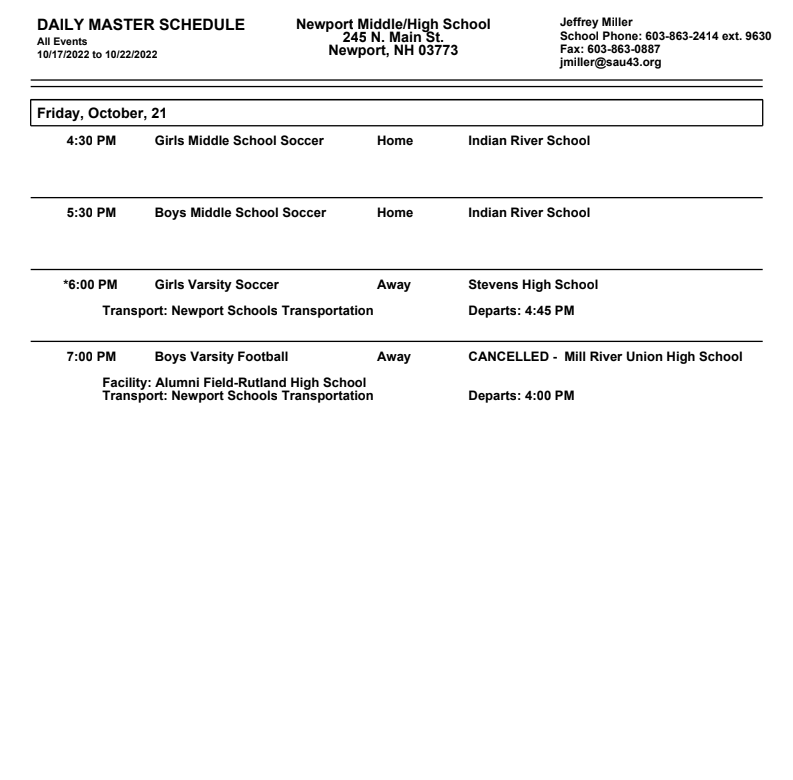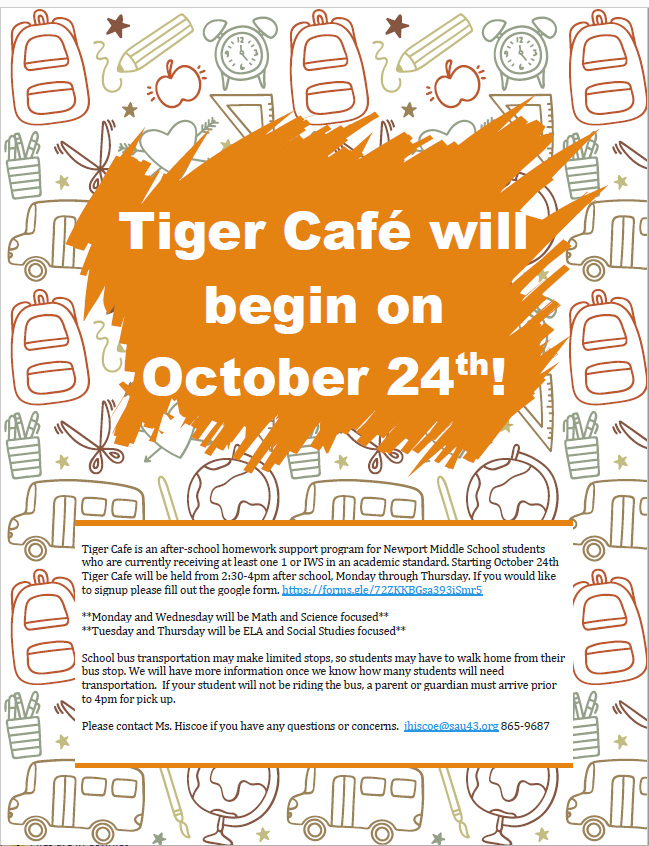 The Middle School Parent Advisory meeting will take place tonight from 6pm-7pm in the Lou Thompson Room. The CTE entrance will be open.

Middle School Student Council will meet Thursday October 13th at 7am and 2:15pm. Students may pick the time that works best for them.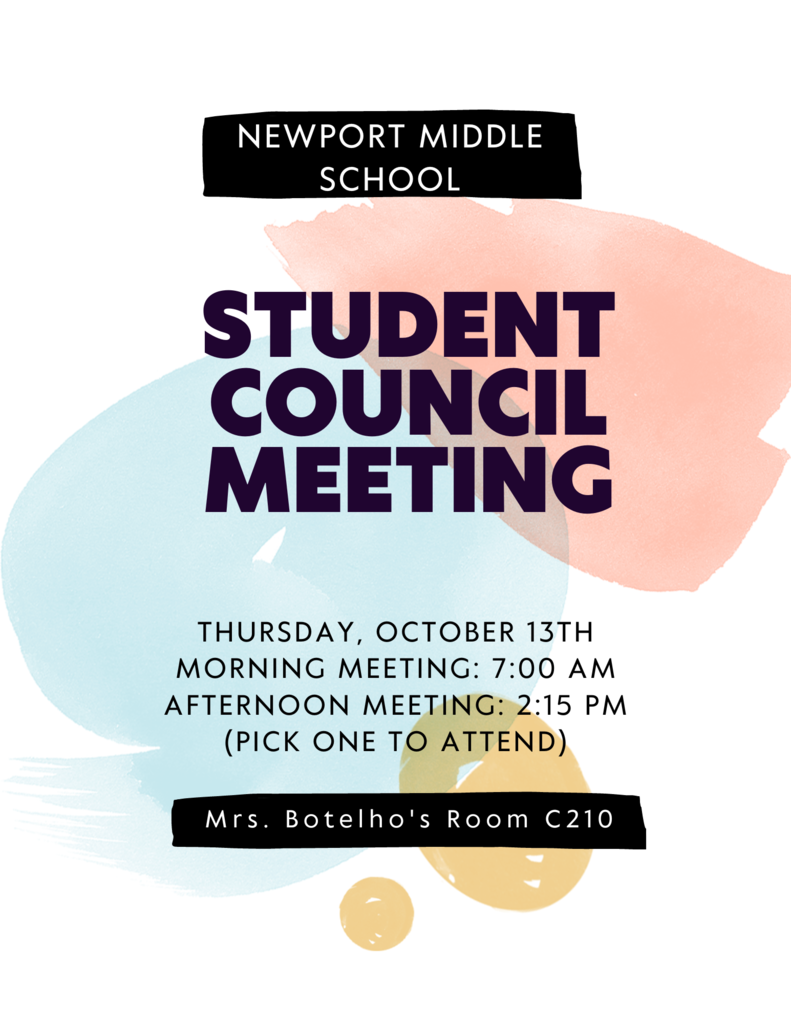 Newport School District and United Way are teaming up for the annual Winter Coat Drive!!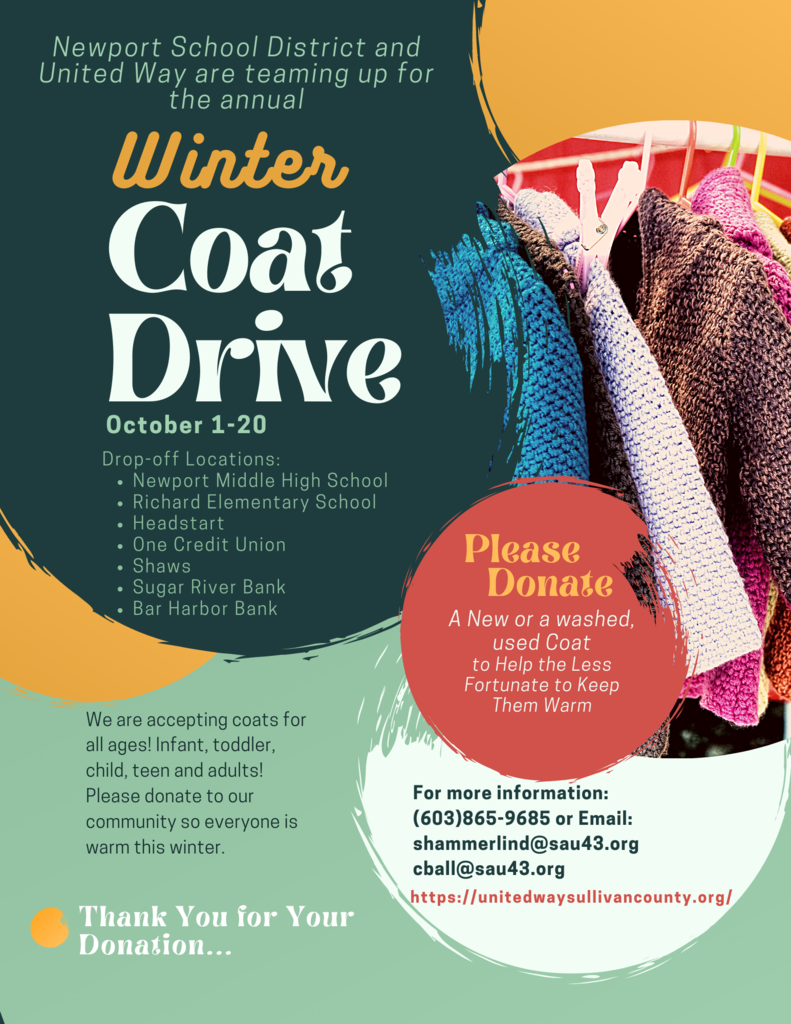 Everyone is encouraged to join in on our homecoming spirit week fun!