There will be no after school activities or sporting events for Newport School District today December 1.

Happy Thanksgiving from our high school and tech center family to yours!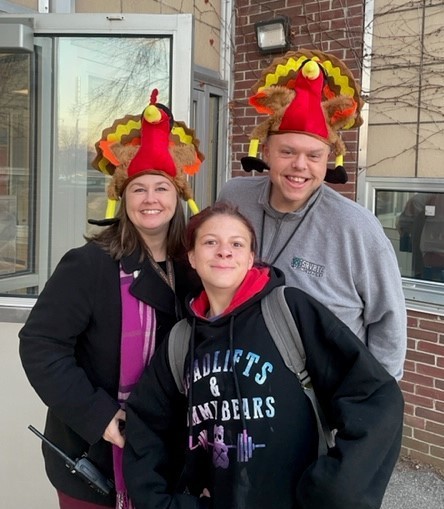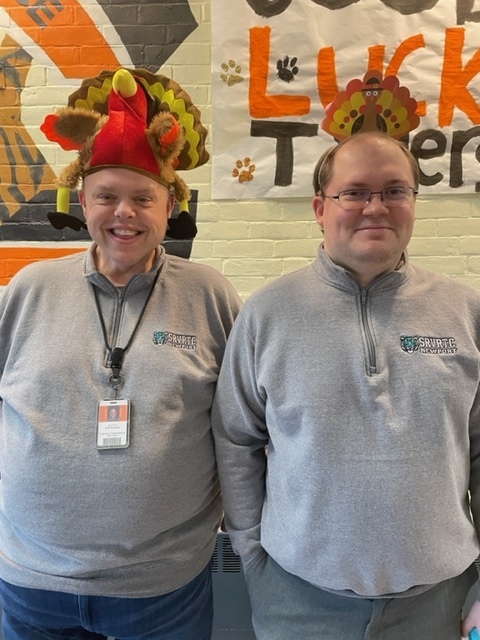 Order your yearbook and/or your parent ad!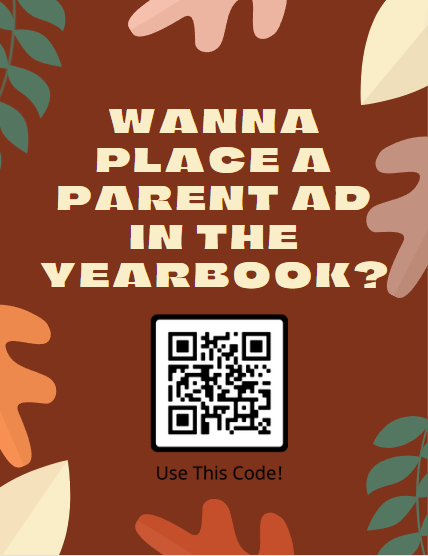 It is that time of year again and we are here to offer support. The Newport School District would like to offer support to our families in need of a Thanksgiving Basket. If you are in need of a basket, please complete the form below. On November 15, we will reach out to schedule the delivery time. Then on November 18 or November 21, we will deliver your basket to your home. Yes, it is that easy.
Thanksgiving Basket request
Please complete this form on or before November 11, 2022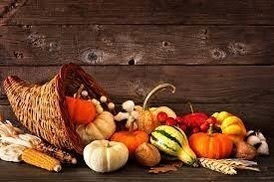 Santa's writing letters!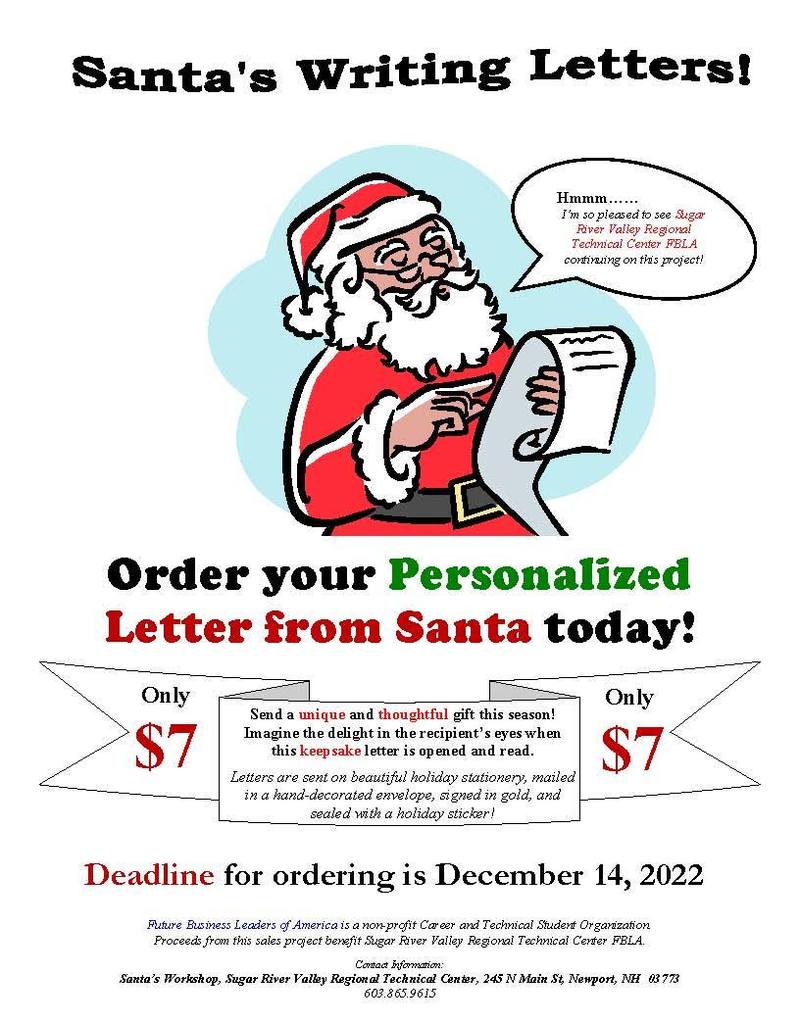 Come on down to Newport School District and United Way free coat Friday. We are on the common in Newport until 2pm.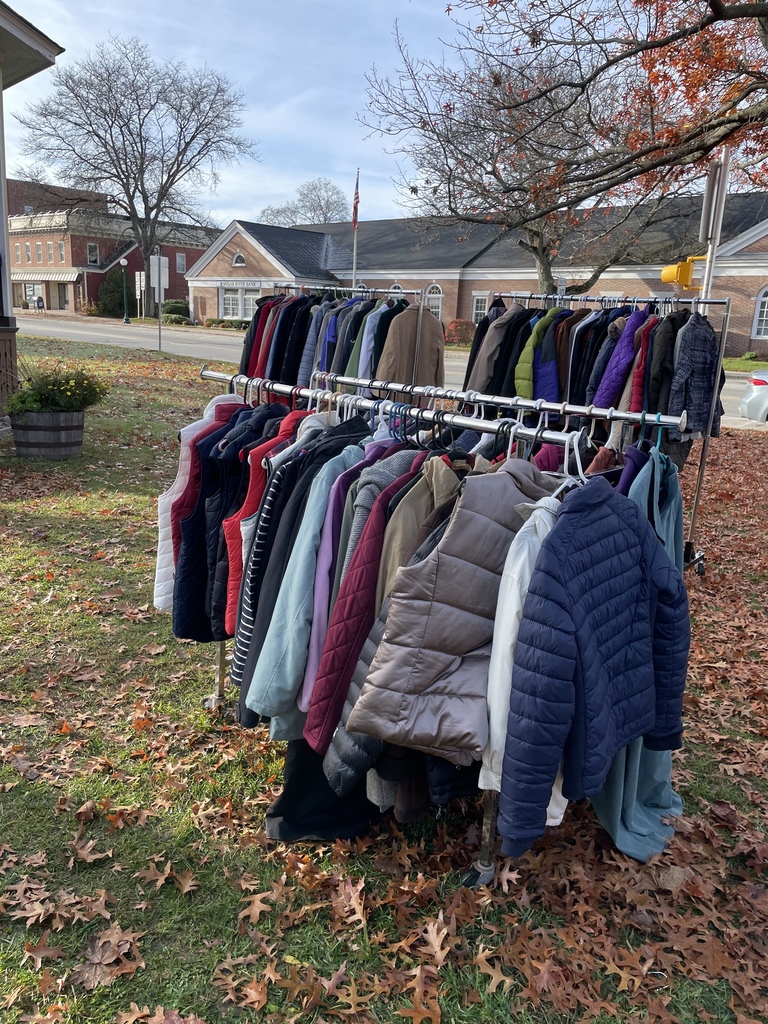 American Legion High School Oratorical Scholarship Program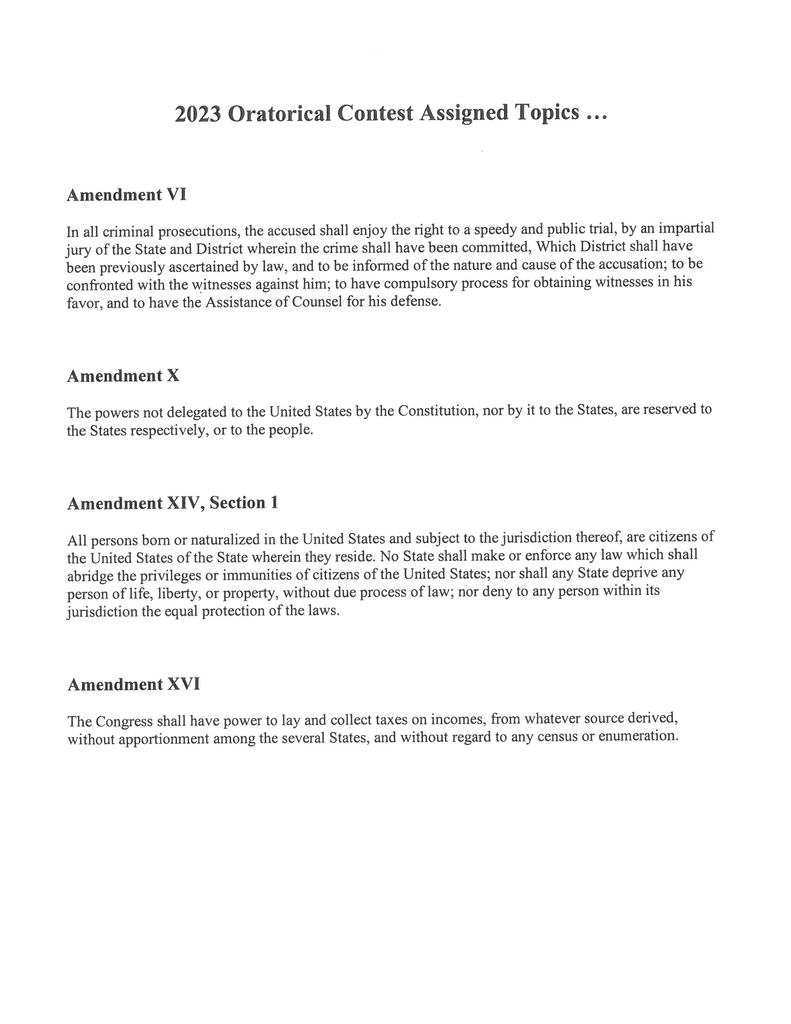 Newport School District and United way are teaming up for the annual Winter Coat Give Away! If you need a coat to keep warm this winter come to the Newport Common on Friday, October 28 from 8am - 2pm.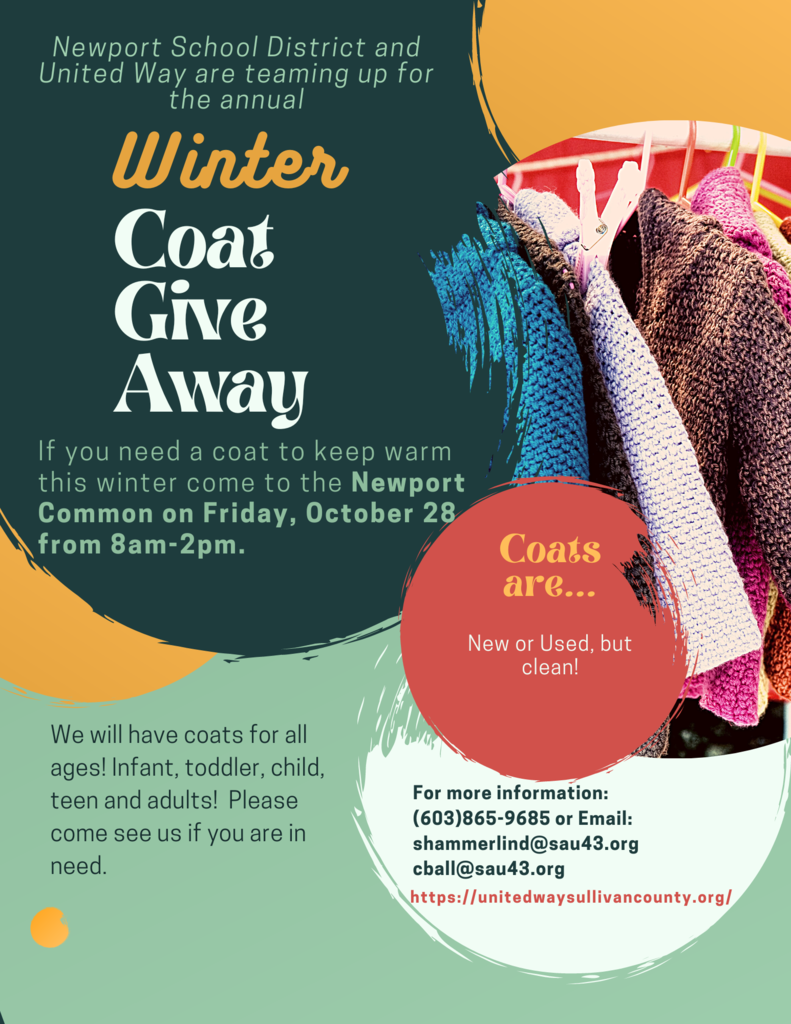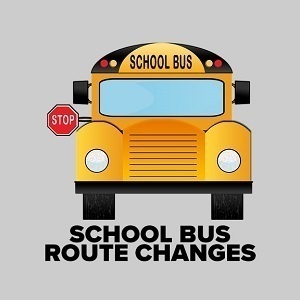 The Newport field hockey team earned a first-round bye and will host a Division III quarterfinal round matchup Friday, October 21 at 3:00 p.m. The third-seeded Tigers will play the winner of eleventh-seeded White Mountains and sixth-seeded Berlin. The Spartans and Mountaineers play in an opening round game October 18 in Berlin.

Newport School District and United Way are teaming up for the annual Winter Coat Drive!!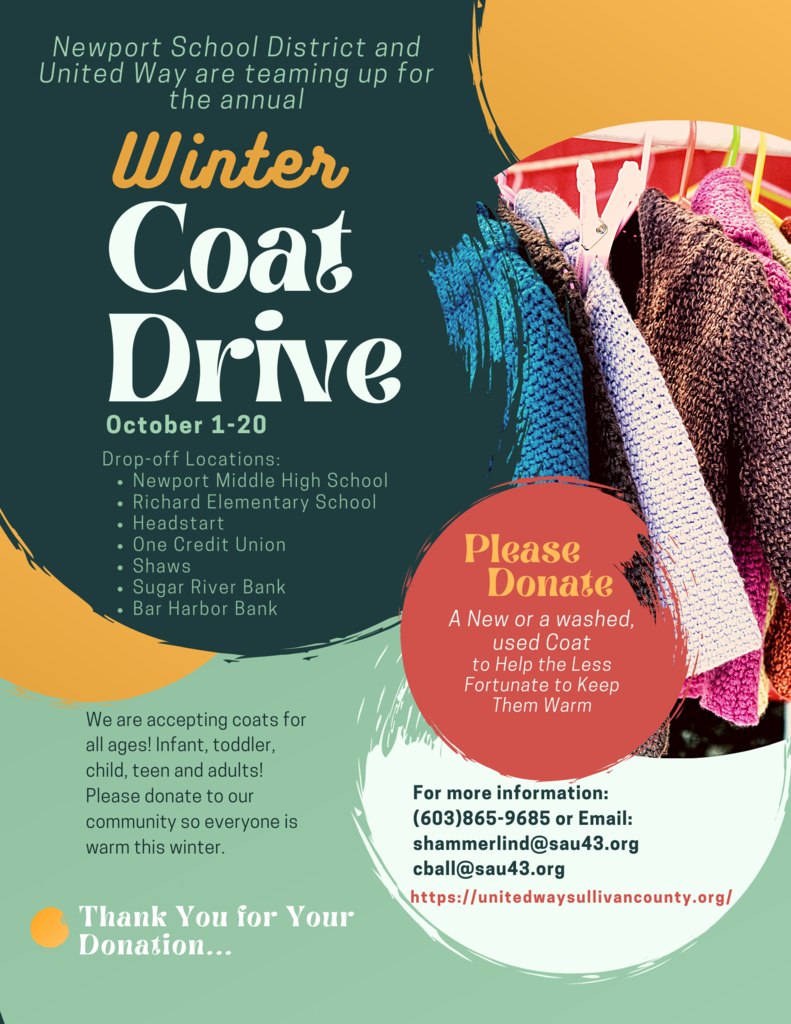 The October 21 varsity football game at Mill River has been canceled and will not be made up.


Parents and Newport Community we need your help! Para-Educators, Daily Building Substitutes & Bus Drivers Needed < href= "https://drive.google.com/file/d/1a-YdZx6gTIaUMYk7RpXASv0RERAv_mrD/view" target= "_blank"> Join Us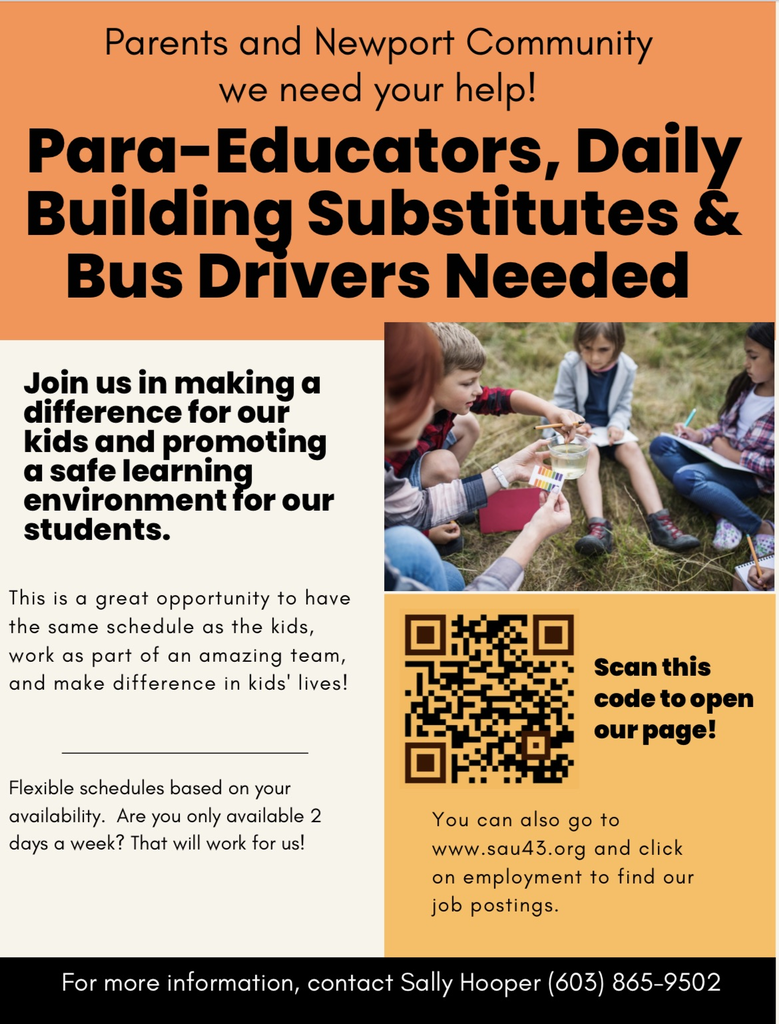 Come find us under the orange tents! We will be there with backpacks, books and supplies for all Newport School District students! August 27, 2022 9am - 3pm